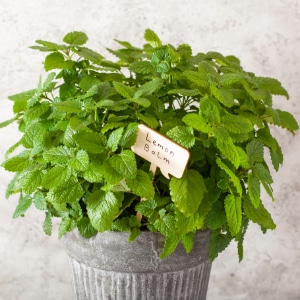 | Class | Info |
| --- | --- |
| Common Name | Giant onion |
| Scientific Name: | Allium |
| Family | Amaryllidaceae |
| Plant Type | Perennial |
| Origin | Asia |
Plant Description

Alliums typically grow to be between 18 and 36 inches tall and produce ball-shaped clusters of flowers.

Seeds

Seeds are produced by the flowers and can take a while to grow from scratch.

Flowers

Allium flowers typically appear in cylindrical clusters. Many colors are available.

Temperament

Allium bulbs are typically hardy and very easy to grow.
Roots

Alliums grow from bulbs. The roots of the bulbs will typically grow down to at least 2 inches below the bulb.

Rate of Growth

Grows very quickly from the bulbs, but slowly from seed.

Leaves

Leaf-shapes will vary slightly, but will typically grow in sword-shape foliage. Width and length will also vary.
Allium is a genus of flowering plants. It is found in North, South, and Central America. There are over 250 species within the genus, but we will focus on this list of six popular allium varieties:
Allium Caeruleum

The allium caeruleum, commonly known as blue allium, produces soft blue flowers that form in 1 to 2-inch clusters. The plant grows to be between 18 and 24 inches tall.

Turkistan Onion

The Turkistan onion can grow to between 10 and 14 inches tall and has nice, wide green foliage. It is perfect for smaller spaces where you can't have flowers grow to be too tall.

Allium Mount Everest

The Mount Everest variety is aptly named. They can grow to be up to 3 feet tall and are topped with white, billowy clusters at the top of the tall stalks.

Allium Red Mohican

These alliums can grow to between 2 and 3 feet tall and produce beautiful, rounded clusters of maroonish colors with tiny white petals.

Pink Lily Leek

The pink lily leek (or the allium oreophilum) produces clusters of larger blooms that produce loose flower heads. They can be planted in well-draining soil. The plants will grow to between 14 and 20 inches tall.

Drumstick

The drumstick variety can grow to be about 3 feet tall. They produce acorn or egg-shaped heads at the top of long, thin stems. The maroon-ish purple flowers are easy to grow in many woodland areas.
Alliums are one of the favorite garden plants for many gardeners and fortunately, they are very easy to care for. Related to onions, garlic, leeks, shallots, chives, scallions, rakkyo, and kurrat, alliums are also edible if grown correctly in the right environment. Here are the basics of how you can care for your own:
How Often You Should Water Your Allium

Most alliums should be watered about once a week in the morning. Allow the top inch of soil to dry out before you water it again.

How Much Light Does an Allium Need?

Alliums do best when they are in full sun, though they can tolerate some shade. If you grow your alliums indoors, try to find a sunny spot in a south-facing window.

How to Fertilize Your Allium

While you shouldn't need to fertilize your allium too often, use a balanced fertilizer when you do. You can also choose to increase the phosphorus the "P" in the NPK-ratio.

Best Soil For Your Allium

When picking soil for your allium, choose well-draining soil. That being said, alliums will typically do well in most soils.

Optimum Temperature/Humidity for Your Allium

Lorem
Common Problems with Alliums
Even though your alliums will be fairly easy to grow, there are some problems you may encounter when trying to grow them. Here are a few:
Why Doesn't Your Allium Bloom?

If your allium doesn't bloom, it may be because it is experiencing bulb rot. This means that a fungus has made the bulb turn to mush or dry out so that it doesn't reproduce flowers. The foliage of the plant will often have stunted growth and turn yellowish. Unfortunately, you can't fix this issue with allium. Instead, you need to dig up and dispose of the bulbs before the rot spreads.

Insects that Affect Your Allium

While you allium will attract some beneficial insects such as bees and hoverflies, you may experience some issues from pests such as thrips and leaf miners.

Leaf Miners

Leaf miners are the larvae of a fly. They attack various crops and leaves and cause damage. The adult female fly lays its eggs on the underside of the plant. The larvae then enter the leaves and feed on the plant's tissue. As they feed, they leave a trail of slime and small holes in the leaves. The tunnels may be linear or circular and can be found on the leaves and occasionally on the stem and fruit of the plant. Leaf miners tend to attack new growth and may kill or stunt the plant. The leaves eventually turn yellow and fall off. The adult fly eventually emerges.

Thrips

Thrips come in various colors from black to yellowish. They are very thin (about the same width as a sewing needle) and have fringed winges. These tiny insects are typically most active in the spring and are attracted to various houseplants and garden vegetables. They will feed by sucking the sap of your plants. They spread very quickly through laying their larvae, so it is important to take action as soon as you realize you have an infestation.

Is Allium an Invasive Species?

Some allium varieties are considered invasive, though most can be managed easily enough by frequently removing unwanted bulbs or translating them elsewhere.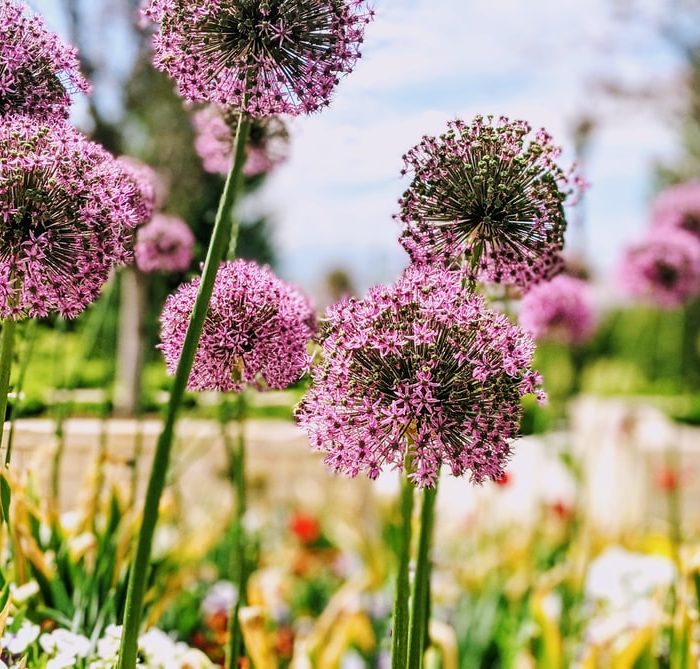 How Do Alliums Reproduce?
Once you fall in love with alliums, you may want to fill your garden with them. Fortunately, there are a few ways you can multiply your alliums so that you can have a bountiful harvest year after year.
The first is through planting seeds, though this will take quite a bit of time. If you choose to plant seeds, start them indoors and plant them when it is warmer outside. It may still take a full year before you see any blooms.
You can also multiply your plants by breaking up the clump of bulbs at the end of the blooming season each year. This form of propagation is easy and you will see results much faster than through planting seeds.
What Container Should You Use for Allium?
When choosing a container for your allium, you need to remember that the bulbs need to be planted in your container soil at the same depth as they would in your garden. This will change by variety, but choosing an 8 to 10-inch deep pot should ensure that you won't have any issues.
You will need to ensure that there are at least 2 inches of soil beneath the pot for the roots to grow down.
When to Prune an Allium Plant
You generally don't actively need to prune an allium plant. Simply just cut the foliage back as it begins to die or fade. If you live in a cooler environment, you may want to cut your plant back to the soil at the end of autumn.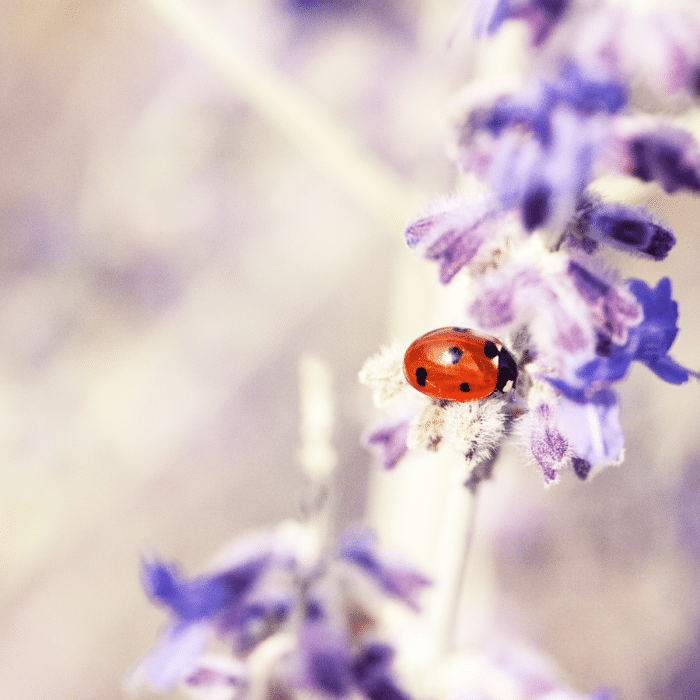 Companion Plants to Allium
A few plants that can be grown as companions to allium are as follows: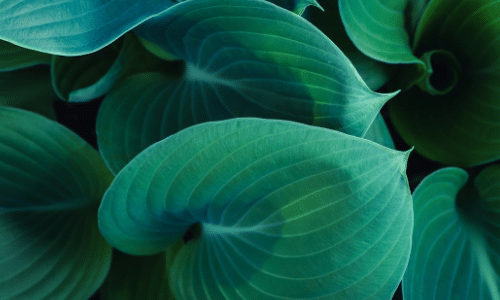 Hosta Overview
Hostas are perennial bulbs that come in a variety of sizes and cultivars. They are big, leafy plants that are fond of the sun. Many varieties are available, ranging from variegated green leaves to those that are bluish in color. The larger the size of the hosta and unique variegations will typically make the plant more valuable. They can be planted in spring or early summer; the earlier the better. Hostas can grow to be 3 feet wide and 3 feet tall. The flower of the hosta are not very pretty but they have a nice yellow color.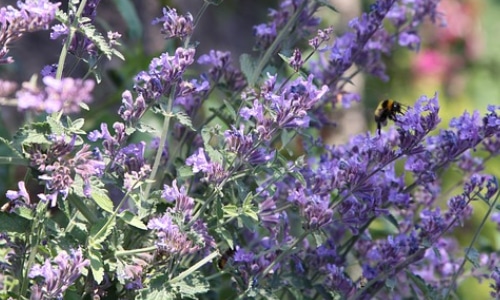 Catnip Overview
Catnip, also known as Nepeta cataria, is a member of the mint family. This perennial is known for its minty smell that cats simply adore. The plant stands erect and has square stems and light-green foliage that resembles feathers. The leaves of the tea are often used for medicinal purposes, especially in tea form. Many people claim that it treats their anxiety, insomnia, and other symptoms. The flowers are lavender in color and are often used as a home remedy to treat coughs.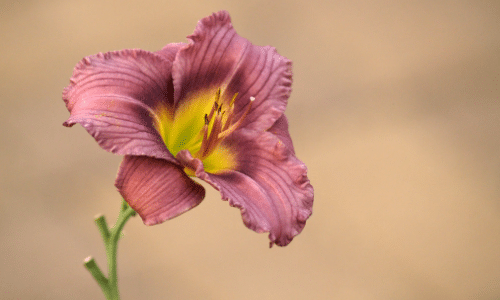 Daylily Overview
Daylilies are known for their lovely blossoms and keen adaptability. They are high-impact perennials that are so easy to grow that you can neglect them from time to time. There are thousands of varieties with slightly different colors and styles so you can choose the ones that look best with your home. Each flower has 3 sepals and 3 petals atop a leafless stem. They also have long, flat leaves that grow directly from the soil.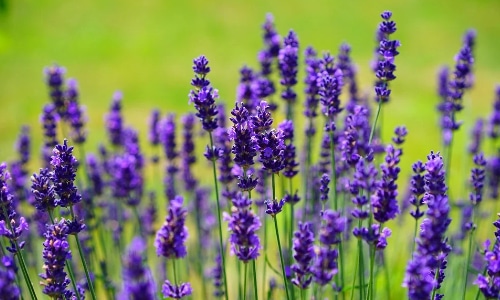 Lavender Overview
Lavender is a well-known and loved perennial herb that produces long stems with delicate buds and blooms. While the foliage can range in color from bright green to grey, the flowers are typically light purple but can come in other colors. They emit a floral scent that many people find calming. In fact, lavender is often used as a home remedy for sleep or stress relief. Lavender is fairly easy to grow and can be harvested up to several times per year (depending on the variety).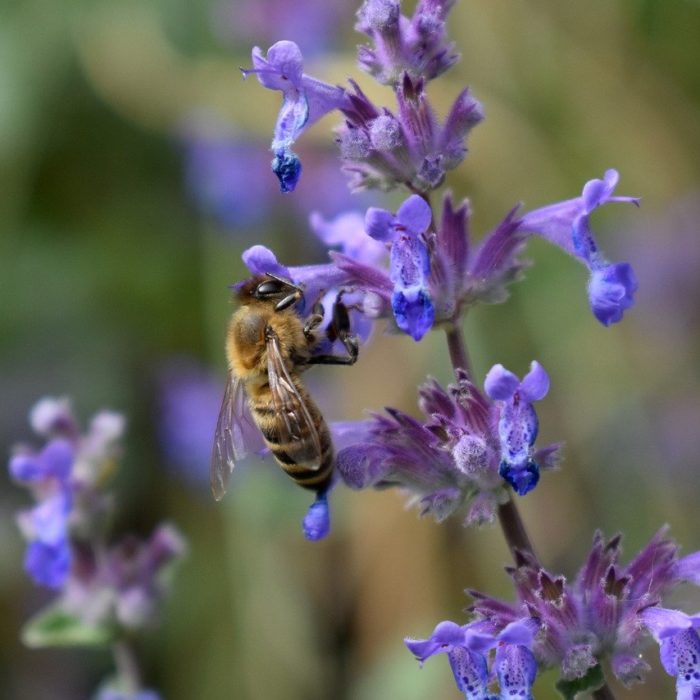 Plants that are Similar to Allium
If you want to grow plants that are similar to allium, consider one of the following:
Society Garlic Overview
Native to South Africa, Society Garlic often exudes a lovely fragrance to the area in which it is planted. Once established the plant will produce its clusters of flowers annually. Flowers grow in tubular shapes and vary in color but are typically lavender or pink. They may be variegated with cream-colored or white lines. The grass-like stems of this hardy plant will grow to about a foot tall and will smell like garlic when crushed. Some people will use this plant as a substitute for garlic.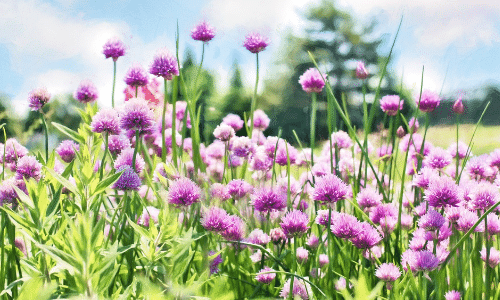 Chives Overview
From the same family as onions and leeks, chives are an easy plant to grow to harvest for your kitchen. They are cold-tolerant perennials that do well growing in the spring, allowing you to have a tasty treat in early summer. Growing from bulbs planted underground, the plant produces green, tubular leaves. The plant will also produce spherical clusters of blooms that are also edible. Chives are also known to be a pest deterrent and will chase away many insects such as mosquitoes.
Lemon Verbena Overview
The lemon verbena plant can grow into a larger shrub, up to 6 feet high and 8 feet wide. Because of its size, it is often planted to create a border between properties. It does best in warmer weather and if you live in a colder climate, you will need to bring the plant indoors to survive the winter. The leaves are glossy green, elongated, and offer a sweet lemony fragrance every time they are touched or disturbed. The leaves of the plant are often used to add flavor to drinks or as a garnish to salads. Some recipes call for it as an ingredient for deserts.
Frequently Asked Questions
How Large Will an Allium Grow?

Depending on the variety of allium, the shoots of the plant can grow from anywhere between a few inches to up to 6 feet tall. Most varieties will grow to between 18 and 36 inches tall.

Is Allium Toxic or Bad for Pets?

While there are many varieties that are edible for humans, they are all toxic to both dogs and cats. Make sure that your pets stay out of that part of your garden.