| Class | Info |
| --- | --- |
| Common Name | Catnip |
| Scientific Name: | Nepeta cataria |
| Family | Mints |
| Plant Type | Perennial |
| Origin | Europe, Asia, Africa |
Plant Description

Interestingly enough, there are only two varieties of this plant: the American Pennyroyal and the European Pennyroyal.

Leaves

Oval leaves grow opposite from each other and are relatively small.

Flowers

Blooms grow in tight clusters of purple flowers on weed-like stalks.
Rate of Growth

The pennyroyal plant will grow quickly once it is planted and can be quite aggressive if not properly contained.

Temperament

Pennyroyal is very easy to grow though it can be fairly invasive if not properly watched after. They can attract butterflied and helpful insects.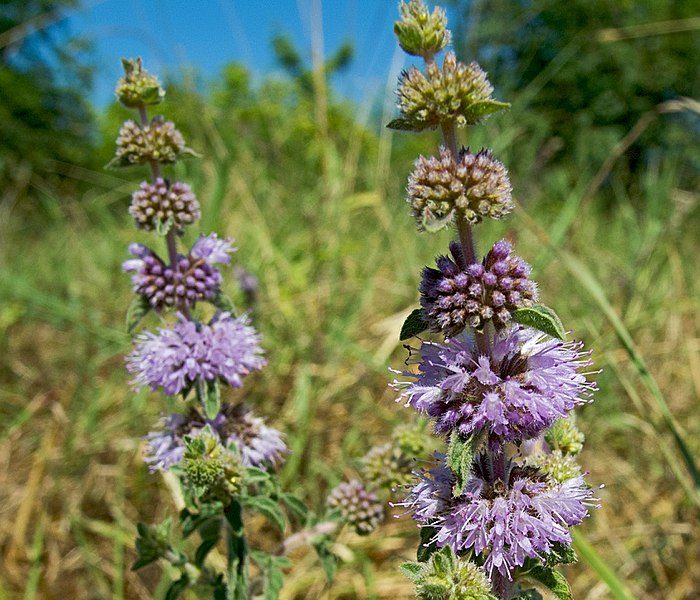 How to Care for Pennyroyal
How Often Should You Water Your Pennyroyal?

Fortunately for brown thumbs, the pennyroyal plant is somewhat drought tolerant. When they first hit their growth spurt, try to water it frequently, backing off to once every 2 to 3 weeks when they have become more established.

How Much Light Does Pennyroyal Need?

While pennyroyals prefer to grow in partial shade, they can tolerate full sun as long as they are watered a little more frequently.

How to Fertilize Your Pennyroyal

Pennyroyals are fairly easy to grow and you typically don't need to add fertilizer beyond an initial compost when they are planted. If you do choose to fertilize, use a balanced formula very infrequently during the growth season. Too much fertilizer can cause the plant to not flower.

Best Soil for your Pennyroyal

Your pennyroyal plant will prefer loamy, moist soil. When initially planting, ensure to mix the soil with compost to give your plant the nutrients it needs. An ideal pH balance for the soil will fall between 5.5 and 6.8.

Optimum Temperature/Humidity for Your Pennyroyal

The optimum temperature for your pennyroyal plant is between 70 and 90 degrees Fahrenheit. You should wait until 4 weeks before the last frost date before planting seeds outside.
Common Problems with Pennyroyal
Why Does Your Pennyroyal Have a white, powdery substance on it?

If you notice a white film over the foliage of your plant, you may have a fungal disease known as powdery mildew. The good news is that it won't normally lead to death, but it can weaken and damage your plant. Cut back damaged portions and consider using a fungicide to fight it off.

You can prevent this plant disease by ensuring there is adequate space between your plants to allow better air circulation.

What Insects Can Affect Pennyroyal?

Not many insects affect the pennyroyal. In fact, the pennyroyal works hard to deter mosquitoes, ants, flees, and many other garden pests. It will even help keep the mice away from your home. That being said, it is important to not apply pennyroyal to your skin as it can be quite toxic. Instead, rub it on your clothes when using it as an insect repellent.

Is Pennyroyal an Invasive Species?

Although it isn't classified as such, pennyroyal is considered invasive in wetlands as it can impact the ecology. The plant can spread very quickly if not contained.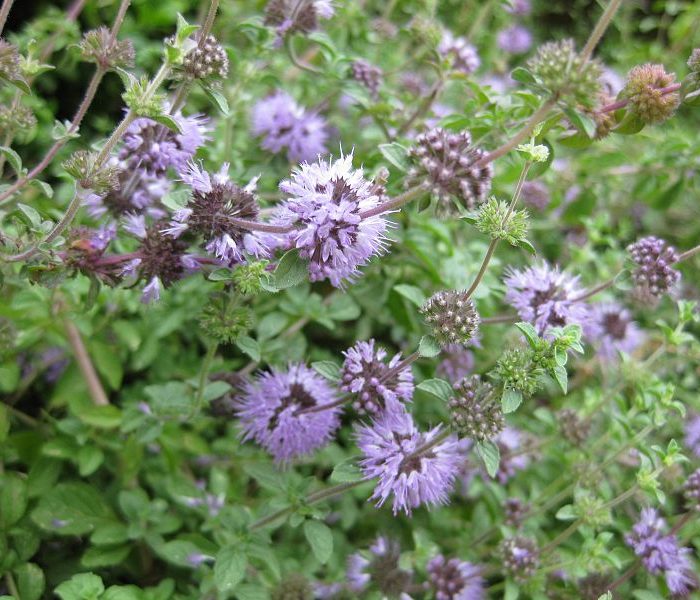 How Does Pennyroyal Reproduce?
The pennyroyal plant can reproduce through seeds, spring division, or cuttings. While the plant can be propagated, many gardeners still grow it from seeds as it grows fairly easily. When planting from seed, choose a day between 4 to 6 weeks from the last estimated frost day. Plant in loamy soil mixed with compost and water thoroughly in the first few weeks of growth.
Pennyroyal roots along the stem as it spreads, so if you want to quickly move a part of the plant through propagation, all you need to do is dig up your desired part and separate it from the rest of the plant. If you want to propagate a younger plant before it begins to spread, you can take a cutting and set it in moist soil.
When to Prune Your Pennyroyal

To keep your pennyroyal plants tidy, cut them back after they have finished flowering. As they grow very quickly, they should pop back up in no time.

How Often Should You Repot Your Pennyroyal?

Repot your plant when it seems to be outgrowing the current container. Don't worry about the plant being too rootbound as it actually appreciates it. Make sure you choose a pot with proper drainage and use loamy soil when replanting.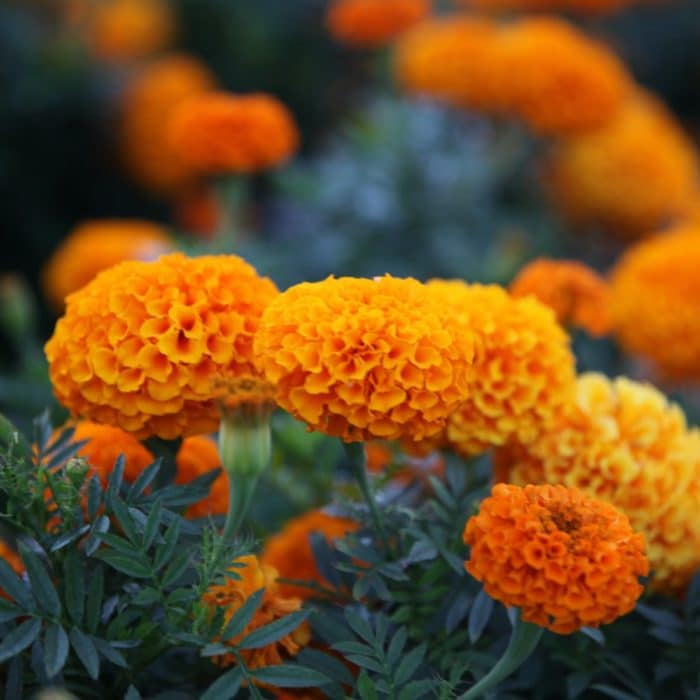 Companion Plants to Pennyroyal
The following plants can often grow alongside pennyroyal and may compliment the plant (depending on the variety you have):
Lemon Balm Overview
As a part of the mint family, lemon balm is an upright perennial. While it grows best in cool temperatures, it will die in freezing temperatures. The good news is that will it regrow in the spring. It gets its common name from the lemon-scented leaves that appear to look like a light green mint. The flowers on the plant grow in small clusters of white or cream-colored blooms. The leaves are often used as part of a tea blend or in mixing fresh lemonade. Others will use it to zest up a salad or add flavor to their meat.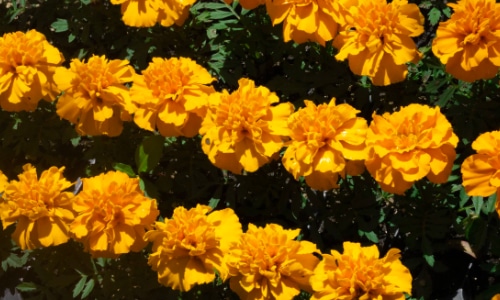 Marigold Overview
Known as a cheery flowering plant, the marigold is an annual that blooms for a long season. They are very easy to grow and maintain, making them the perfect plant for a new gardener. The full flowers, made from many layers of overlapping petals, come in many colors, most often gold, yellow, or orange, but they can also be found in maroon or red. You can also find hybrids that have two-toned flowers if you want to showcase something more unique. The flowers are also used as a home remedy for ulcers, period cramps, upset stomachs, and more.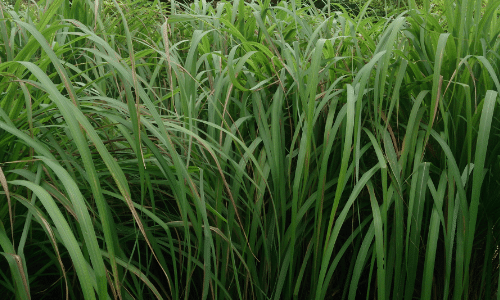 Citronella Grass Overview
Citronella grass, also known as Cymbopogon, is a tropical grass that is known for its unique smell. The perennial plant is a clump-forming grass that thrives in warm environments but can also be grown as an annual in places where it gets cooler. It will die when exposed to frost. The plant can grow to be quite tall, topping out between 60 and 72 inches. It can also grow to be about 36 to 48 inches wide. This popular plant is said to be able to repel mosquitoes and the scent is often used in commercial pest repellents.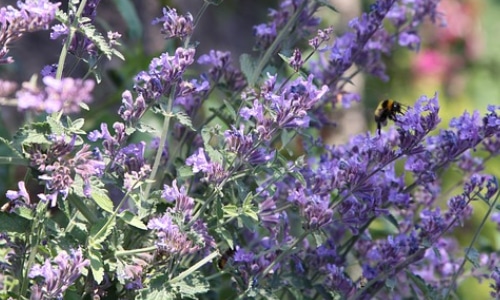 Catnip Overview
Catnip, also known as Nepeta cataria, is a member of the mint family. This perennial is known for its minty smell that cats simply adore. The plant stands erect and has square stems and light-green foliage that resembles feathers. The leaves of the tea are often used for medicinal purposes, especially in tea form. Many people claim that it treats their anxiety, insomnia, and other symptoms. The flowers are lavender in color and are often used as a home remedy to treat coughs.
Plants that are Similar to Pennyroyal
The following plants are similar to pennyroyal in some way. Read on to learn what other plants you can grow: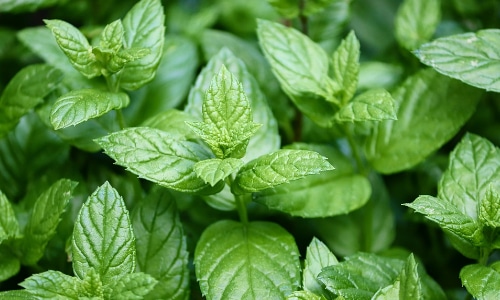 Peppermint Overview
Peppermint is a very easy herb to grow. With proper care, the plant can grow to about 3 feet high, producing serrated edged leaves that are often harvested for culinary purposes. Whether used as a tea, a part of a salad, or added to baked goods, peppermint is one of the most popular flavors that come from an herb. When harvesting, it is est to remove the leaves in the morning before the sun reduces the oil content.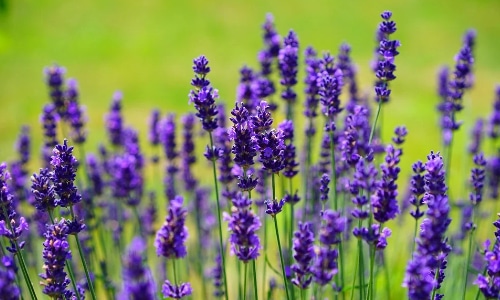 Lavender Overview
Lavender is a well-known and loved perennial herb that produces long stems with delicate buds and blooms. While the foliage can range in color from bright green to grey, the flowers are typically light purple but can come in other colors. They emit a floral scent that many people find calming. In fact, lavender is often used as a home remedy for sleep or stress relief. Lavender is fairly easy to grow and can be harvested up to several times per year (depending on the variety).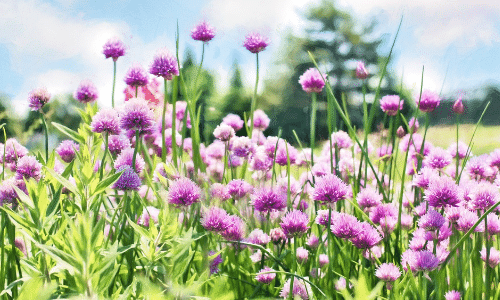 Chives Overview
From the same family as onions and leeks, chives are an easy plant to grow to harvest for your kitchen. They are cold-tolerant perennials that do well growing in the spring, allowing you to have a tasty treat in early summer. Growing from bulbs planted underground, the plant produces green, tubular leaves. The plant will also produce spherical clusters of blooms that are also edible. Chives are also known to be a pest deterrent and will chase away many insects such as mosquitoes.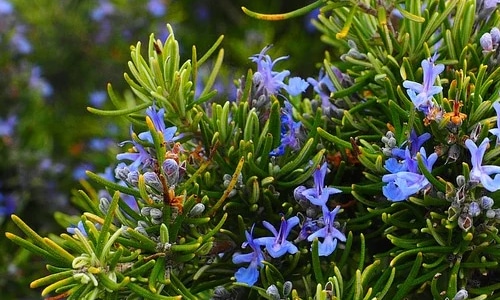 Rosemary Overview
A perennial herb, rosemary grows into a shrub that can either be continually pruned back or grow into a full, bushy shrub. Each branch produces evergreen, needle-like leaves that give the plant the pine-like scent for which it is known. While the plant is dark green at the top side, underneath, there is a dense fur-like covering of white hairs. The plant will grow light purple flowers that have an earthy smell. The plant has many medicinal benefits (such as being a source of antioxidants) and is often used in culinary dishes.
Frequently Asked Questions
How Large will Pennyroyal Grow?

While the pennyroyal will typically grow to be a relatively short plant, at between 6 to 12 inches high, it can grow to be quite wide. In fact, some plants can spread about 6 feet wide.

Is Pennyroyal Toxic or Bad for Pets?

Pennyroyal oil is very toxic for both humans and pets. There have been several known cases where people and animals have perished after consuming even a minute amount of the substance. While there were many uses for it throughout time, scientists strongly suggest that people don't use the plant for culinary purposes.

What Kind of Container Do You Need for Pennyroyal?

Pennyroyal plants enjoy being root-bound and can grow well in most types of containers. As the plant can spread very quickly, it is a good idea to start it in a container to help keep it contained. Otherwise, you may find that it has taken over your garden.