This post will cover what you need to create a miticide and how to complete the process at home:
Identify the Infestation
Before creating the miticide, it is important for you to identify that you are targeting the correct pest. Spider mites enjoy environments that are hot and dry and travel on the wind (and through screens on windows or doors). They create webbing between leaves and stems and will feed on foliage, leaving yellow marks where they ate through.
You will be able to treat a spider mite infestation on your plants once you have determined they are the cause. At that point, consider brewing your own miticide or using one of the home remedies mentioned below.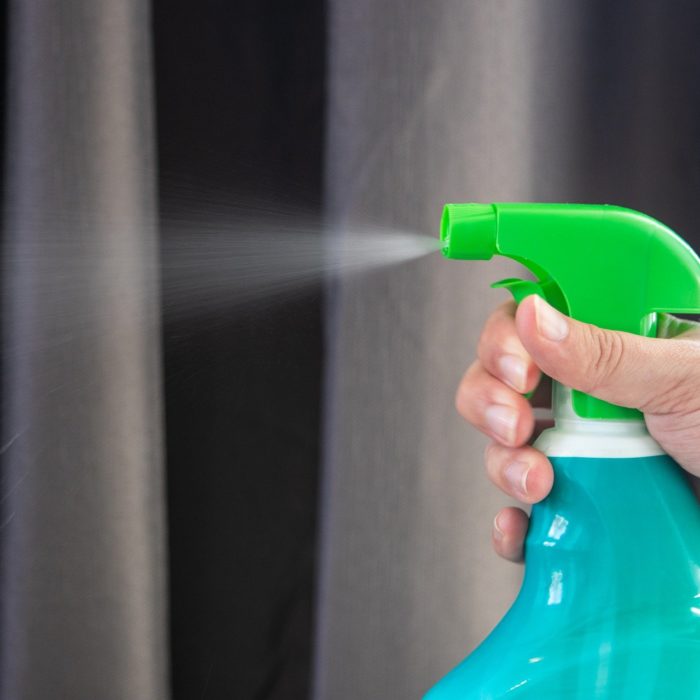 Home Remedies for Spider Mites
Most people can try one of these home remedies for spider mites with products or ingredients they already have at home. It is a good idea to test each of the following on a small portion of the plant to ensure that it doesn't cause damage. Once you have the green light, spray your plant thoroughly, especially the undersides of the leaves where spider mites tend to live. Here are a few different remedies that indoor gardeners have used to rid their plants of these pests:
Garlic Spray

Mash two cloves of garlic or measure out two teaspoons of minced garlic to add to a liter of water (about 4.25 cups). Stir the mix, then allow it to stand at room temperature overnight. In the morning, strain out the garlic using a cheesecloth or a colander, then pour the liquid into a spray bottle to spray on the infected plants.

Cayenne Pepper Spray

Use a blender to blend one cup of water, a Chile pepper, and a teaspoon of Cayenne pepper. Once blended, use a cheesecloth to remove any bits as you pour the solution into a spray bottle. Spray the mixture onto your plants to control the pest population.

Dish Soap Spray

Mix three tablespoons of mild dish soap (such as Castile) with one gallon of water. Spray it on the leaves, testing a small area first to ensure that you don't cause damage.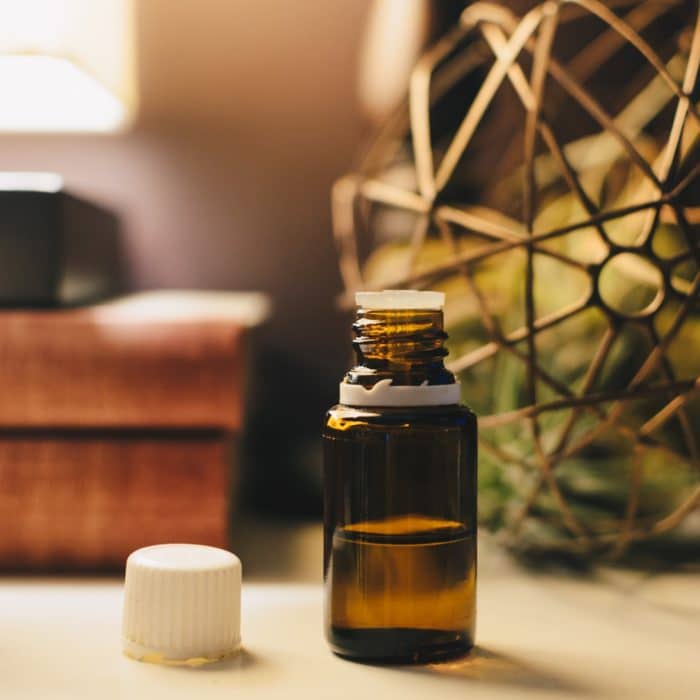 Essential Oils for Spider Mites
It isn't a secret that many people have returned to using essential oils for home medicine and cosmetics. In fact, many home gardeners use specific oils to chase away unwanted pests from both their indoor and outdoor plants. Note that when using essential oils, it is a good idea to source them responsibly, ensuring that the company has done tests to ensure purity. Look for companies that post their test results online.
After selecting an essential oil, mix a few drops with water in a spray bottle or in a watering can apply them to your plants. Undiluted oils can cause damage to plants if applied improperly. Here are five essential oils that have helped gardeners remove spider mites from their plants and prevent them from returning:
Cinnamon Oil

Apply cinnamon oil two times per week to target both adult mites and the eggs that they lay. While the effect isn't immediate, the oil will continually attack the colony until the mites have gone, allowing your plant to start thriving again.

Eucalyptus Oil

Known as a key ingredient to menthol products, many pests are known to hate the smell of Eucalyptus oil. It mixes well with water, making it easy to spray it on leaves and stems without worry.

Peppermint Oil

Peppermint also has a strong menthol-like smell that many insects (and rodents) hate. Spray the peppermint on your leaves twice per week until the spider mites are gone (or beyond if you want to prevent them from returning). You may need to shake the spray bottle before each use to re-mix the oil with water.

LEMON OIL

Non-toxic and with antimicrobial properties, Lemon oil has been a popular choice for cleaning products and pest removal. The oil is very efficient at removing spider mites (as well as other pests) while remaining safe for you, your family, and any of your pets (unless you consider the mites your pets).

Rosemary Oil

Not only will a Rosemary oil spray attack spider mites, but it will also target European red mites, Persia mites, Dust mites, Red spiders, Eriophyid mites, and others. If you seem to frequently find yourself with an insect problem, consider spraying your plants with Rosemary twice a week to prevent them from returning.