Make sure that your plants are placed in the right areas of your home. Use mirrors, artificial lights, and light decor to increase the light around your plant. Make sure that your windows are clean and are not blocked by anything that creates shade for the plant.
This article will cover symptoms plants will display when they don't have enough lights as well as easy adjustments you can make to brighten your home naturally.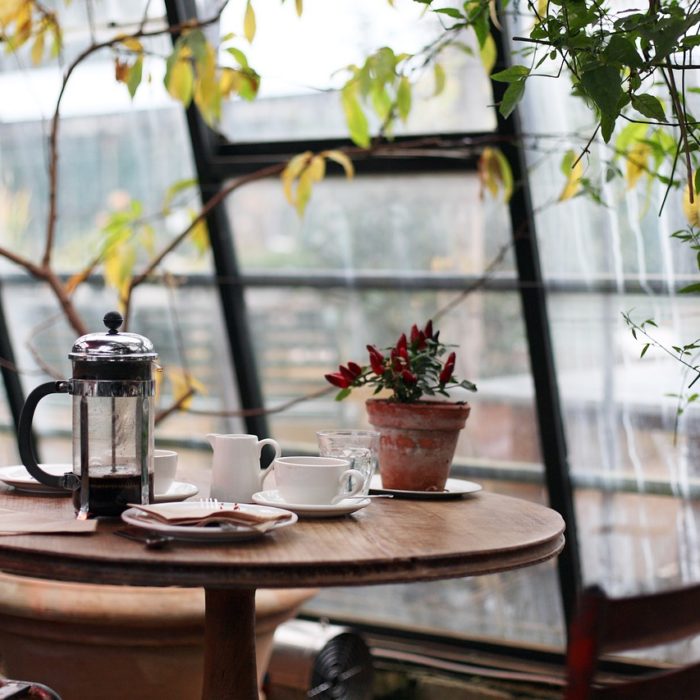 Signs That Plants Aren't Getting Enough Light
While signs of distress will vary from plant to plant, there are some things that may show you that your plant needs more sunlight. These can include the following:
Slower growth than what is expected or no growth at all
Leaves that are normally variegated loose their extra color and become green.
Stems are thinner or "weaker" than normal.
New leaves grow spaced out further apart.
The plant grows desperately toward the only source of light.
Leaves fall off.
New leaves grow smaller than existing or older leaves.
Leaves toward the bottom of the plant pale or turn yellow.
Flowers don't bloom or only a few bloom.
If your plant is receiving too much light, you might notice one of the following signs:
The plant wilts even if you've watered it.
Leaves scorch, fade, or turn brown at the edges or in spots.
Leaves fall off and turn dry.
When these signs of distress appear, you must take action in order to save your plant. Without intervention, your plant may die. Move it to a better location in your home or manipulate the area around you to give it the light (or darkness) that it needs. 
Remember that plants are used to a dark period as well. Make sure to turn off the lights when you go to bed so that they can get the rest they need as well.
Move Plants to a Different Area of Your Home
A possible quick fix if you need more sunlight is to move the plant to a different area of your home.
If you live in the northern hemisphere, you will typically get more direct sun from south-facing windows. Those in the southern hemisphere will get more direct sun from north-facing windows.
West-facing windows are another good choice if more sun is needed. Research the plant and see what is suggested for that particular variety. Many plants struggle if they are moved into a new position quite quickly. Consider moving it slowly into the light over the course of a week, or watch it carefully to make sure it doesn't go into shock.
You should also take note of where the sun hits in the room and make sure the plants are in the path.
Plant Care
There are a couple of things you can do to increase the amount of sun your plant gets:
Turn the plant periodically. If it is struggling to get light, this will help it grow up instead of outwards toward the light. It also ensures that all sides of the plant benefit from direct sunlight.
Go over the plant's leaves periodically with a gentle cloth to remove dust and grime that may have built up and could be blocking the sun's rays.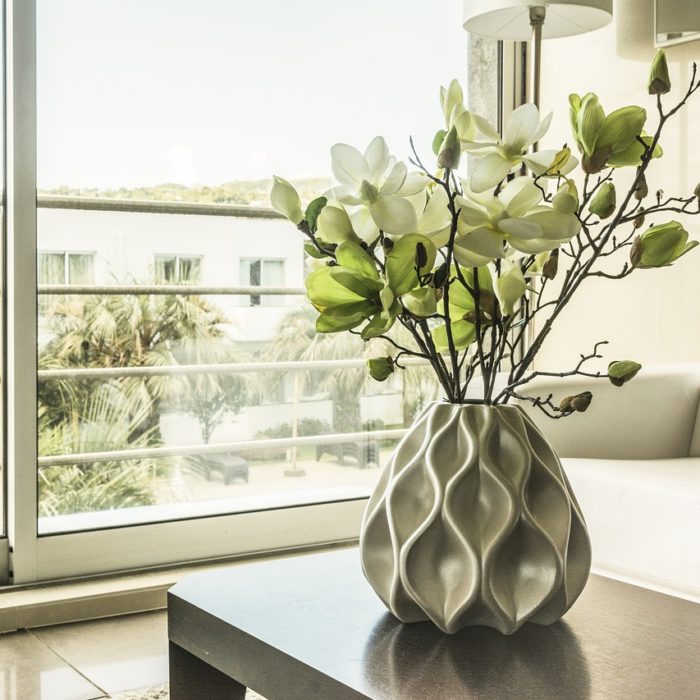 Optimize Your Windows for Better Sun
Your windows are the most important feature that allows natural sunlight to enter your home. Here are a few ways you can optimize the amount of sunlight your windows let in:
Remove Curtains, Blinds, and Privacy Screens

It doesn't matter how glorious your windows are, if they are covered, no sunlight will shine through to your plants. If you want your curtains or blinds for the evening, make sure to open them fully every morning.

Clean Your Windows Often

Even small amounts of grime or dust can limit the amount of sunlight that can influence your plants.

Remove Large, Obstructive Items

If a piece of furniture or decor covers up a portion of your window, move it to another place in your home.

Clean Your Bug Screens

If you open your windows a lot, make sure to clean your bug screens periodically to allow more sunlight through. Consider removing the screens altogether if you typically keep your windows closed or if you don't have a big pest problem.
If you own your home, consider upgrading your windows to a larger size or invest in bay windows that will open up your space and give you a place for sun-hungry plants. You can also add a skylight for more direct sun right into your home year-round.
Don't just think internally when optimizing your windows for sunlight. Take a good look outside of your home and see if there is anything that is blocking the sun and keeping your home in the shade.
Trim back your trees to let more sun into your home.
When planting new outdoor plants, pick shrubs or flowers that will stay lower to the ground and not cause additional shade on your home.
Remove awnings from above your windows.
When constructing external buildings, terraces, and other features, take care to not shade your windows if possible.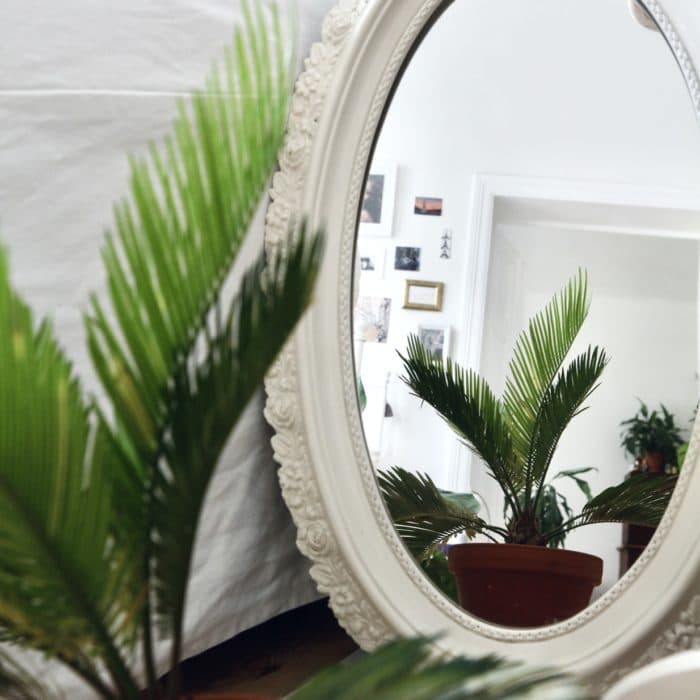 Strategically place mirrors in your home to reflect the sunlight. Not only will the mirrors brighten your room, but it also gives your home the visual effect of being larger.
Use different varieties so that they blend in well with the rest of your decor. Here are a few ideas:
Hang a couple of mirrors on the wall alongside photographs of your family or your art. Mirrors with quality frames will blend in with the pictures and keep the integrity of your home decor.
If the idea of mirrors put you off, you can also use reflective picture frames to show your pictures. While these may not reflect as much light as traditional mirrors, every little bit helps.
Use corner mirrors to strategically send light to darker corners in a room.
Place smaller mirrors on shelves with books and other knick-knacks. Position them slightly toward the window so that they can reflect more light.
You don't necessarily need to place the mirrors at eye level. Play with their positions until you get optimal light in your room.
Light-Colored Decor
Another way you can increase the effect of the sunlight that makes it into your home is through your decor. Use white paint and light-colored decor in your home to help reflect the light around the room.
Think outside of your house as well. Painting your fence white or opting for cement over asphalt when you repave your driveway can have an impact on how much sun your home receives.
If all else fails, invest in some artificial lighting for your plants. While standard lighting won't do the trick, getting small lamps with fluorescent lighting can help your indoor plant thrive and even bloom. Make sure to turn them on and off each day to give your plant a regular cycle. Even plants need rest from the "sun" every once in a while.