A study from Harvard indicated the following about green environmental quality:
Participants were 172-299% (depending on how enhanced the green environment was) more proficient at information usage than those in a normal building environment
Compared to conventional building, crisis response scores were 97% higher in green environments and 131% higher in enhanced green environments
Strategy scores were improved at 183/288% when compared to participants in traditional environments.
The study also showed that participants slept better and became sick less often than "normal" participants. These scores show just how much the cognitive ability of your employees can improve with the aid of indoor plants and other green environmental changes.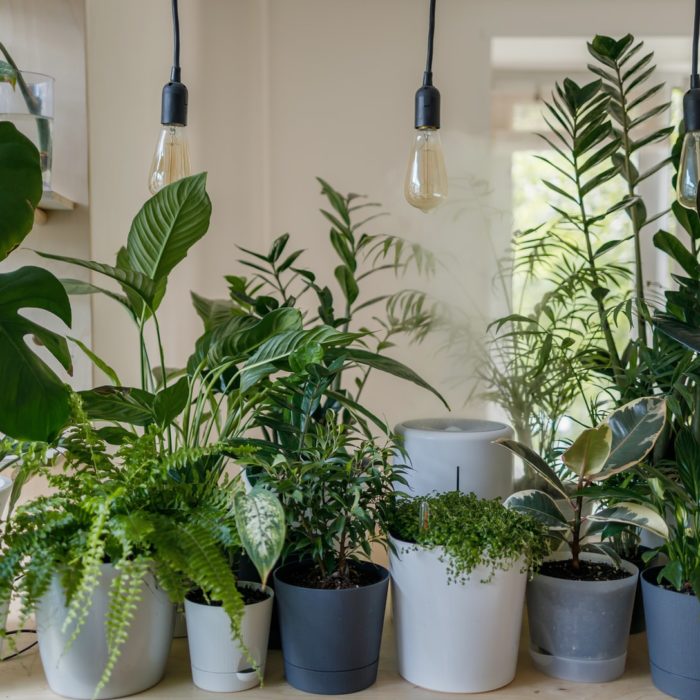 How to Choose the Right Indoor Plants for Your Office
When selecting plants for your office, you need to consider three things: light, humidity, and temperature. While you'll be able to control how much you water and fertilize the plants, you'll need to make sure that they have the other elements they need for survival.
While some offices may have large windows and plenty of light, others will have minimal amounts. For low-light buildings, you need to pick shade-loving plants or find alternative ways to provide the light they need. The same goes for humidity and temperature. Many office spaces have dry air and fluctuating heat. Bear that in mind when choosing your indoor plants.
You should also consider the space you have and how you can display your plants in an aesthetically pleasing way. Arrange them as naturally as possible so that they blend in while simultaneously offering beauty.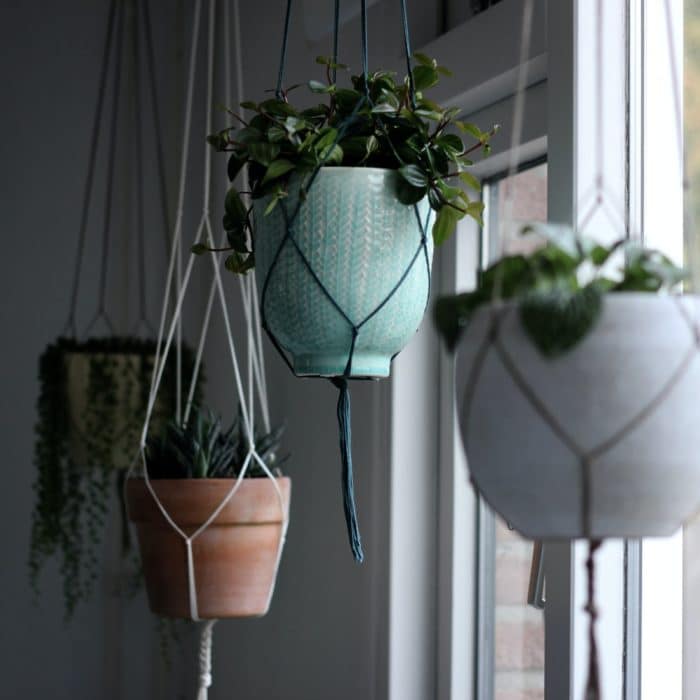 Hanging Plants for Office Space
If you don't have a lot of floor or desk space, utilize your ceiling space with hanging plants. Avoid putting the plants where people walk or in places that will block important views or be in the way. Instead, hang them in corners or over desks.
These three plants are great hanging plants for around the office: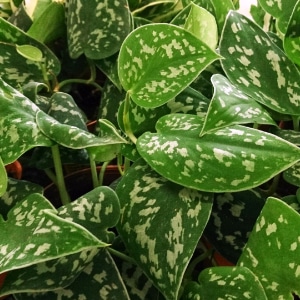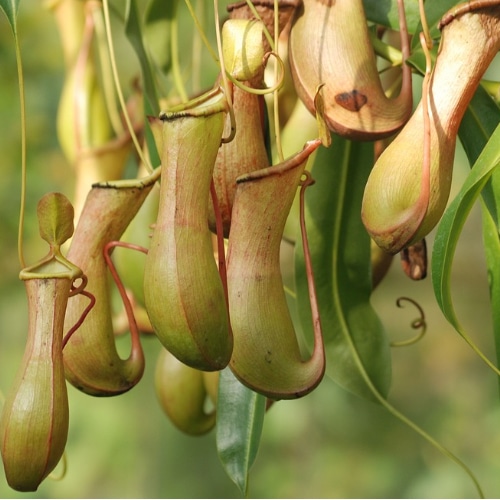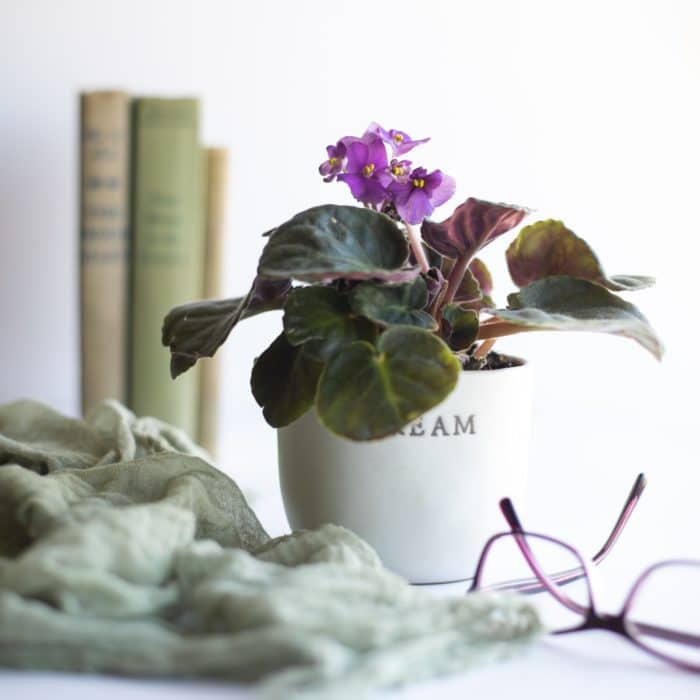 Low Light Plants for Office Space
Most office buildings are dimly lit, and unfortunately, some have very few windows (or none at all). Fortunately, there are some plants that can survive (or even thrive) in darker places with relative ease. Most of these originate in canopied rainforests and are used to dark, warm areas.
Here are three plants that do well in low-light spaces: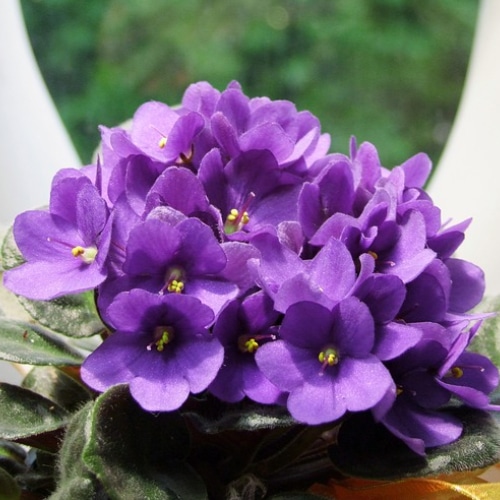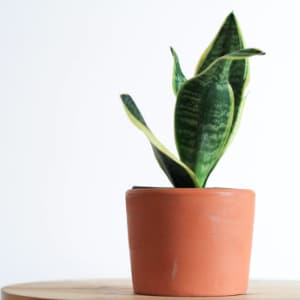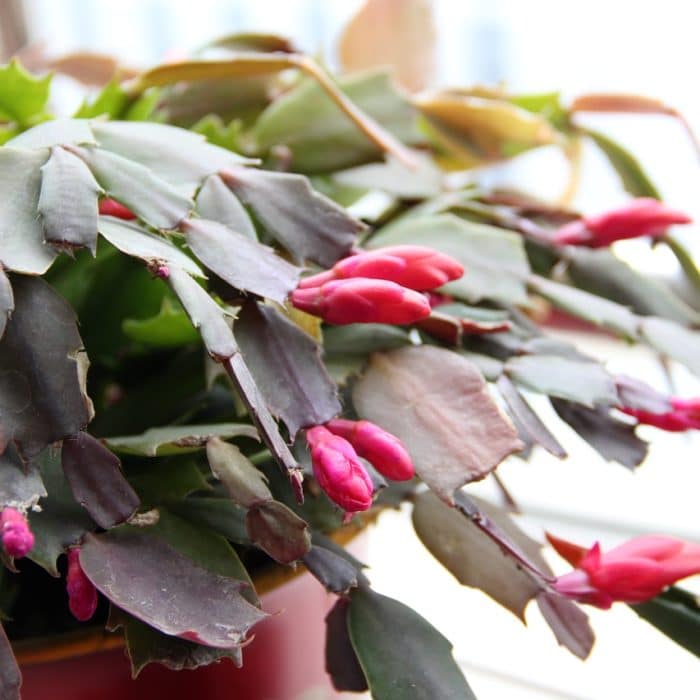 Flowering Plants for Office Space
Decorating your office with flowering plants is a good way to add color in an otherwise drab environment. Choosing easy-care plants the flower at different times of the year will keep things visually interesting and give your work-force a morale boost every time they see them.
In addition to the African violet (mentioned above), here are three other flowering office plants: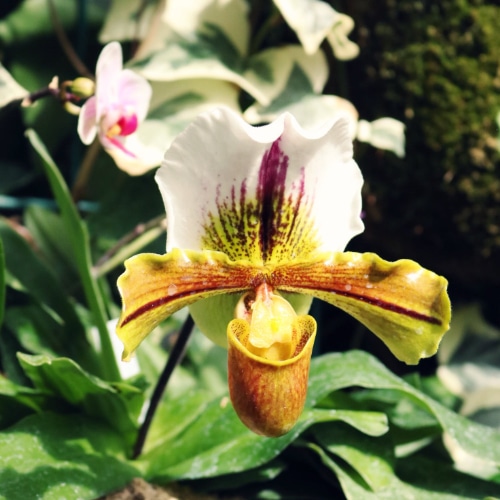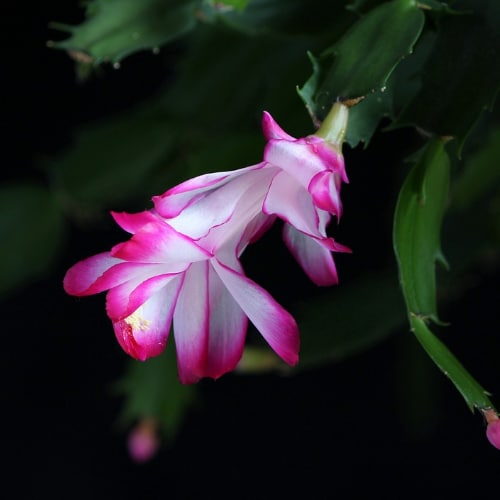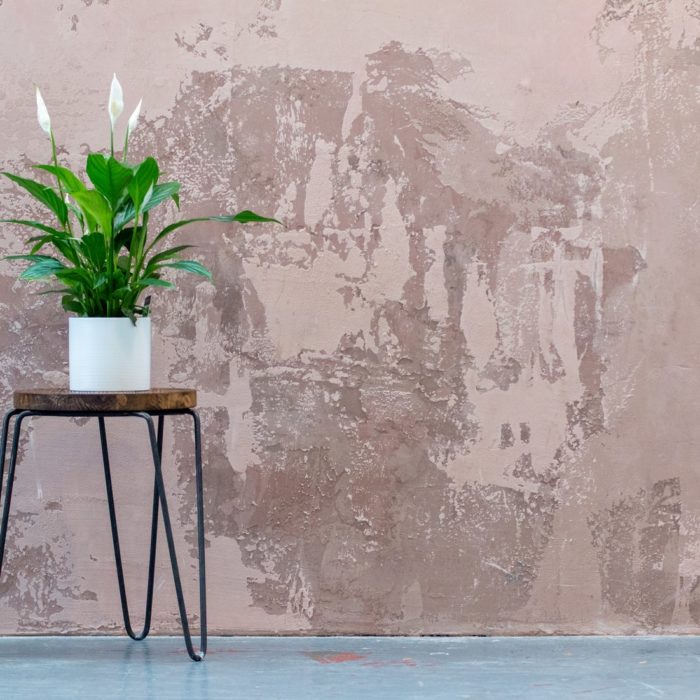 Great Desk Plants for Office Space
Having a plant on a desk can be a good resting place for the eyes. Staring at a screen or paperwork all day can add strain and a little bit of nature can offer relief. Plant desks also seem much more accessible in that you can smell them, touch them, and care for them in a seemingly personal way.
Here are three plants that are great for your desk: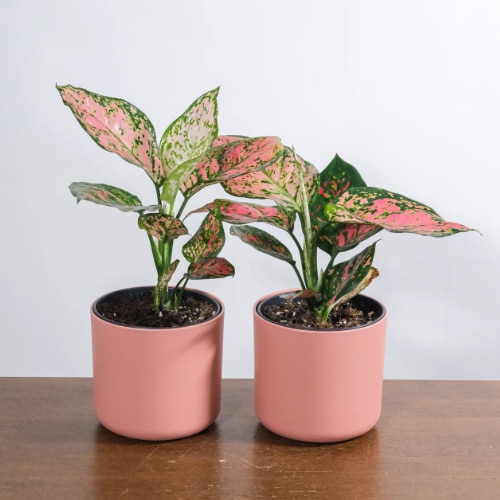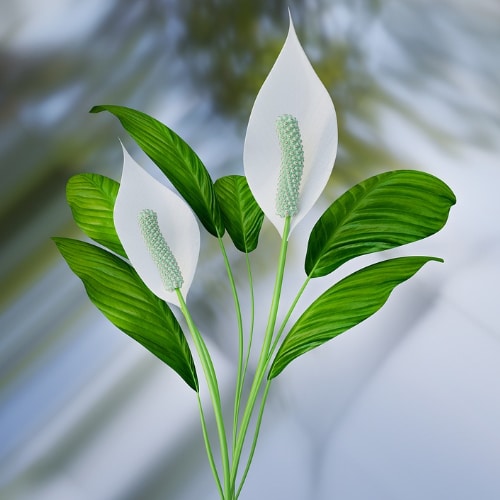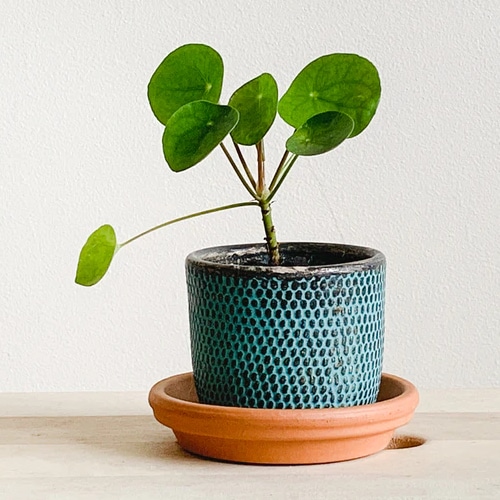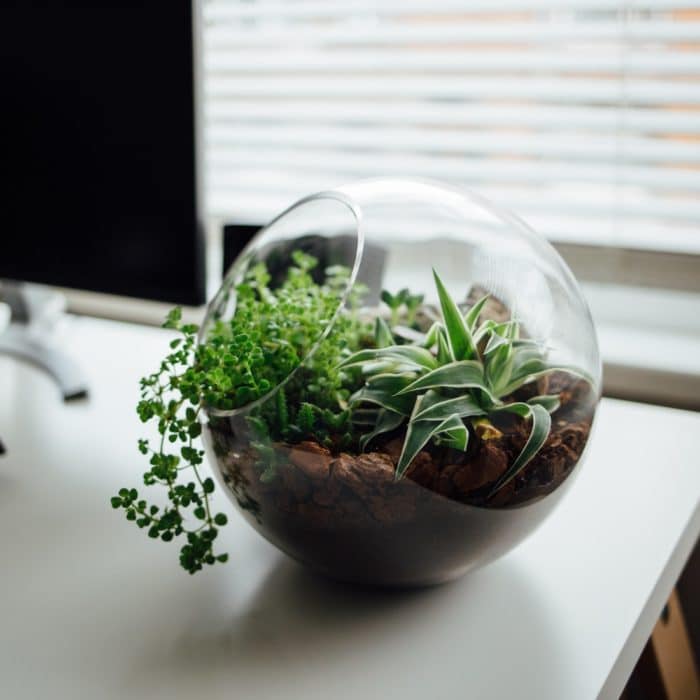 Terrarium Plants for Office Space
There are many stylish and unique terrariums that can add to the ambience of your office (even without the plant inside). If you want a chic or modern look, pick out a few terrariums and place them around your office. Not only will you benefit from the plant, but your space will have added class.
Here are three plants that do very well in terrariums: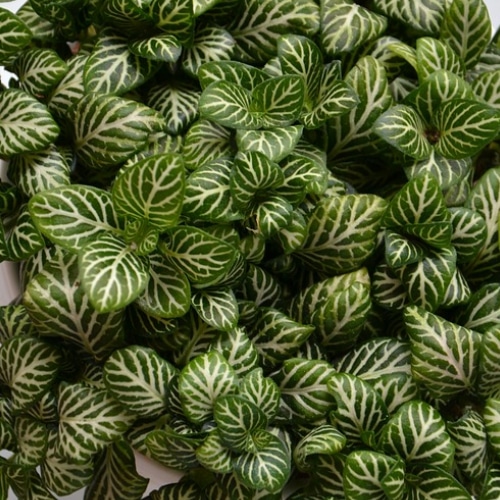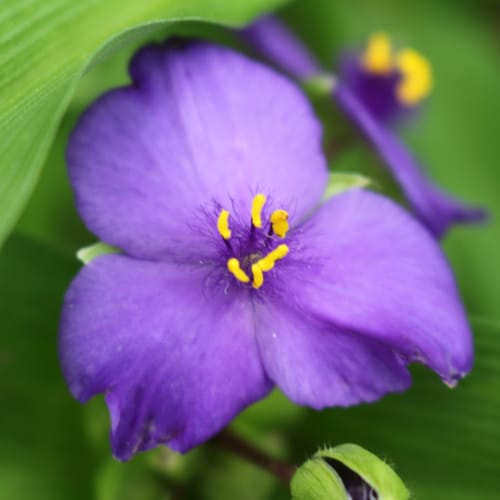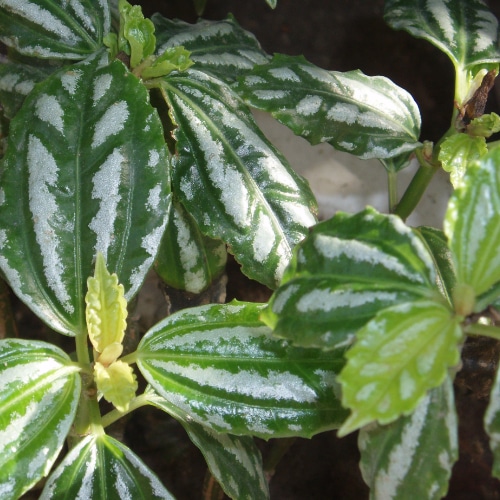 Air Plants for Office Space
Air plants don't need to be planted in soil and can be affixed to almost any surface. There are many varieties available and most are relatively easy to keep alive. They can be hung, put in a terrarium, or placed on any surface in your business.
Here are three fabulous air plants for your office: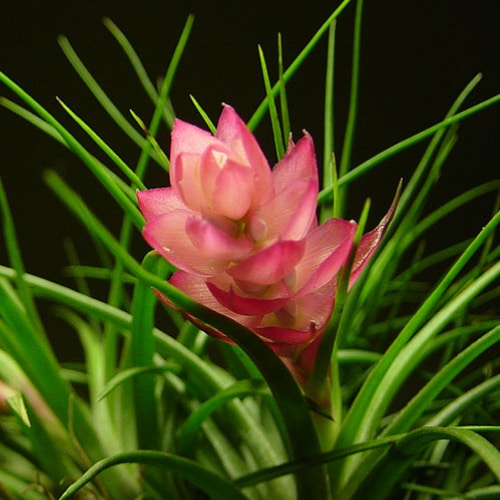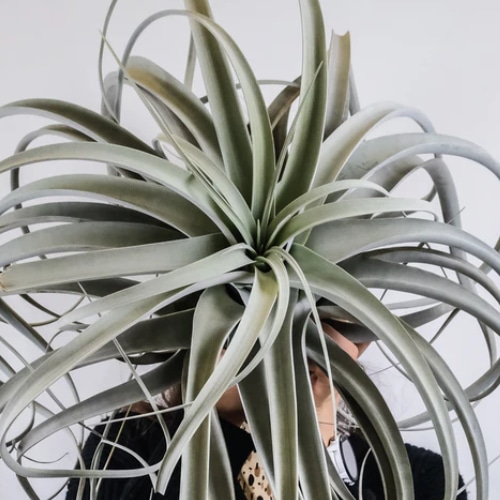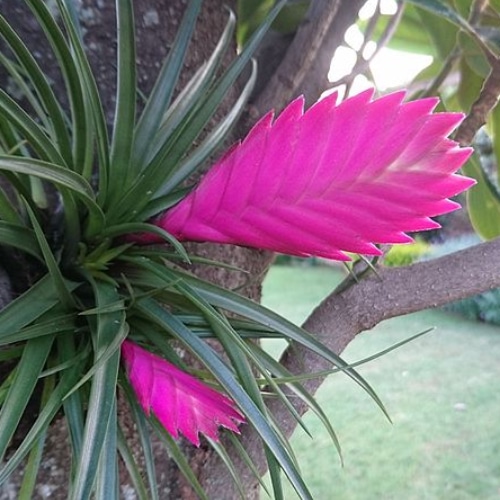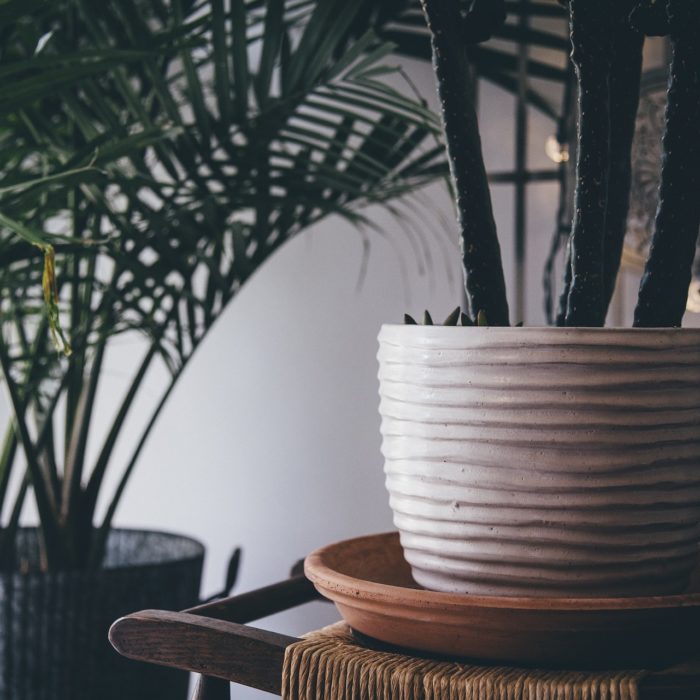 Large Plants for Office Space
If you have a lot of space, large indoor plants can bring the forest indoors. They can make a statement and really influence the moral of your office. Look for large plants that are easy to care for and don't require too much sun.
Here are three large plants that work well in an office environment: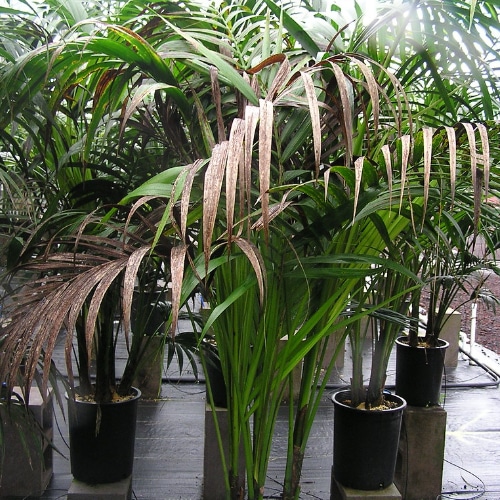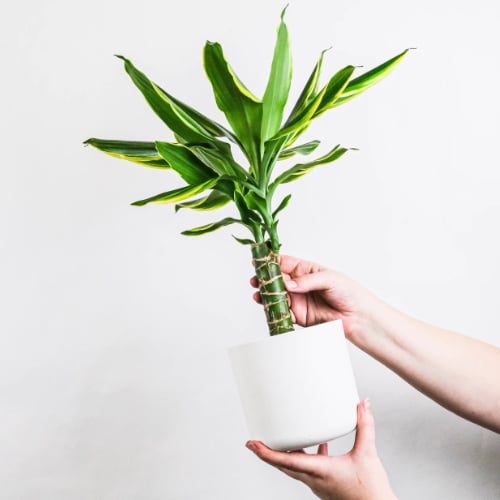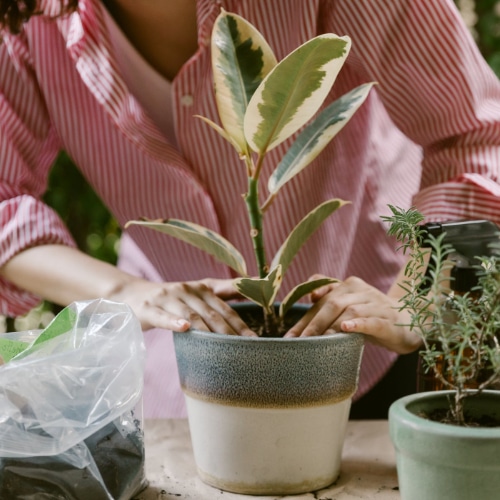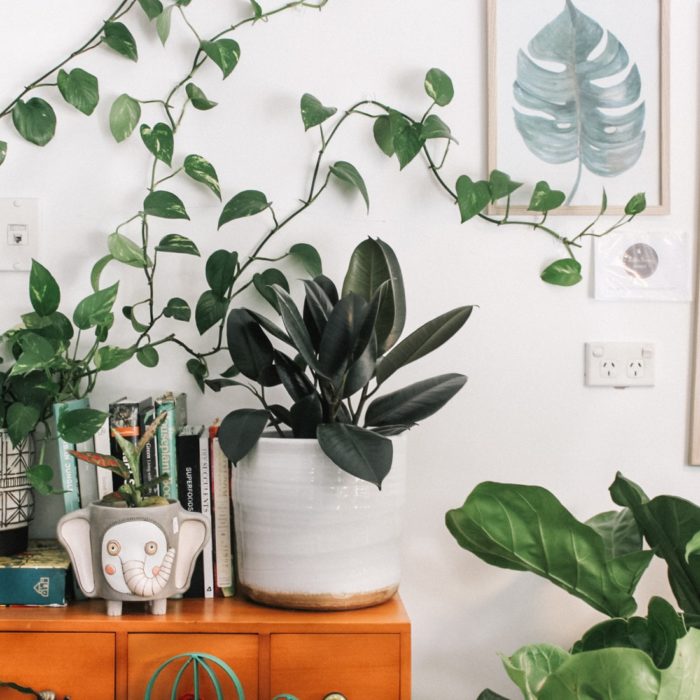 Unique Plants for Office Space
If you really want to stand out, find uniquely shaped plants that capture attention. There are many plants that are good conversation starters, take great pictures, and really add to the decor of your home. While most of these will require more care, it may be worth the extra time to boost your mood and creativity.
Here are three unique plants that will make your office space pop: