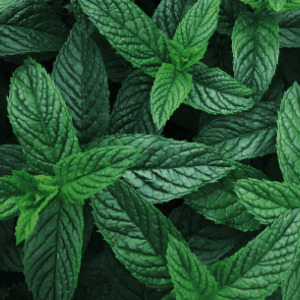 | Class | Info |
| --- | --- |
| Common Name | Peppermint |
| Scientific Name: | Mentha piperita |
| Family | Mints |
| Plant Type | Perennial |
| Origin | Ancient Egypt |
Plant Description

Peppermint is a perennial herb that can grow up to 3 feet high. It generally dies back in the winter.

Leaves

Foliage turns green during the spring and summer months.

Roots

The root system of a peppermint plant will run between 2 – 24 inches deep.
Rate of Growth

Peppermint generally grows about 4 inches per month and can very quickly fill out a pot.

Temperament

Peppermint is a hardy plant and is fairly easy to grow.

Flowers

Flowers appear in clusters atop tall stalks between June and September.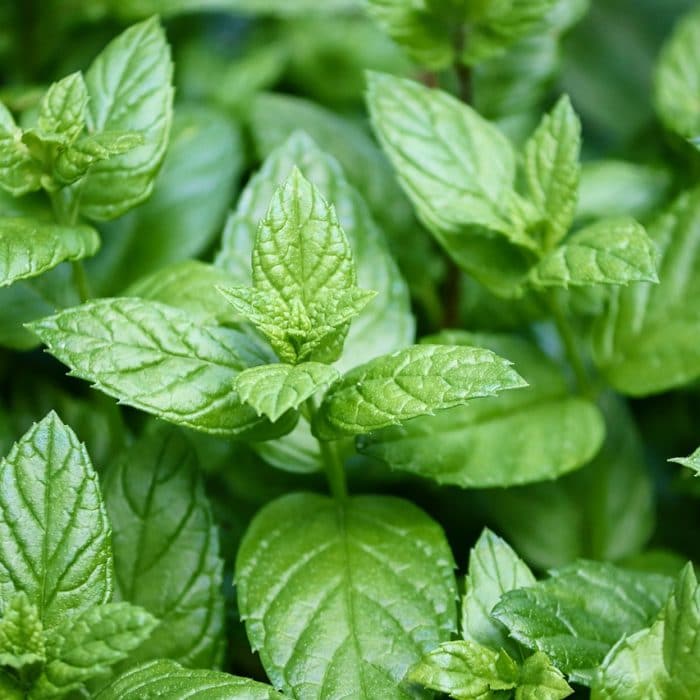 Peppermint is a variety of the mint family. Here are a few other mint varieties similar to peppermint that you could try to grow:
Chocolate Mint

The chocolate mint plant is so named because of the sweet chocolate-mint flavor given off by the leaves. It is the perfect topping for ice cream, as well as a delicious tea.

Spearmint

While the spearmint plant looks very similar to the peppermint plant, it seems to have brighter leaves that are more pointed.

Pineapple Mint

The white edges of the leaves of pineapple mint are very attractive and make a nice garnish. It can grow to between 2 and 3 feet tall.

Lavender Mint

If you like the flavor (and smell) of the lavender plant, you may love lavender mint, which gives off a small hint of the aroma.

Apple mint

The apple mint plant is also known as woolly mint due to its woolly stems. The plant is very popular but should always be planted in containers as it will otherwise spread very quickly.

Watermint

Watermint is an aquatic mint that naturally grows near rivers and other waterways in northern Europe. If you have a backyard pond, this plant may attract butterflies to your garden.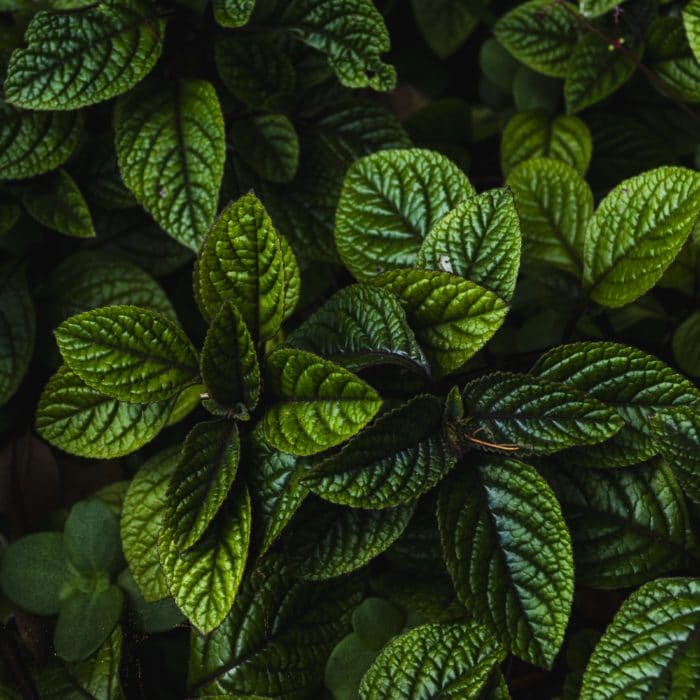 How Often Should YOu Water Your Peppermint

Make sure that you do not overwater your peppermint plant. It needs only enough water so that its soil stays moist but doesn't become soggy. Water thoroughly once every few days during hot weather, but cut back in the autumn. If you live where summer heat is common, consider using an automatic drip-irrigation system instead of hand-watering.

A good way to know if your peppermint needs watering is to check the top inch of the soil. If it is dry, then water it, making sure that the water drains and doesn't sit in the pot.

When to Fertilize Your Peppermint

You shouldn't fertilize your peppermint unless you notice signs of nutrient deficiency. A healthy plant has green leaves without yellow edges or brown spots. If you see some discoloration, try applying fertilizer again next year.

If you choose to fertilize your peppermint, pick a complete, slow-release granular fertilizer which a balanced N-P-K ratio (such as 16-16-16). While you shouldn't have to fertilize your plant the first year, you can give each a little fertilizer in the following years after the fear of frost has gone and the plant is ready to regrow.

Best Soil for Your Peppermint

The ideal soil for peppermint contains lots of organic matter and humus. It's important to have adequate moisture but avoid wet conditions, so choose one that has good drainage. The pH level should range between 6-7.5.

Optimum Temperature/Humidity for Your Pepppermint

The ideal temperature for growing peppermint is 55°F-70° F. Keep in mind that mints are sensitive to frost and the plants will often die back during the winter. When temperatures drop below freezing, cut back on watering until warmer days return. During hot summers, make sure air conditioning units aren't blowing across your plants.

Keep your peppermint growing in a humid environment. Moisture levels above 60% help promote good health.

How Much Light Does Peppermint Need?

Peppermint grows best in full sun but will tolerate partial shade. When growing the plant indoors, make sure that it is in a sunny, south-facing window (if you live in the northern hemisphere).
Common Problems with Peppermint
Why do Your Peppermint Leaves Have Rust-Colored Spots?

If your peppermint leaves have rust-colored spots, your plant may have a condition known as mint rust fungus. This is typically caused by overhead irrigation which will cause water to sit on your leaves. After a while, the fungal spores will germinate. To prevent this, water the soil directly and keep peppermint plants further apart to lower the humidity levels around each plant. Remove leaves and destroy them as soon as you spot them to prevent spreading.

What Insects Can Affect Peppermint?

While peppermint can attract beneficial insects such as lacewings and ladybugs, it can also attract pests. Common pests that may plague your plant will include mealybugs, aphids, scale, spider mites, and slugs.

Aphids

Aphids are generally found in groups or colonies on the undersides of new growth on a plant. While they will vary a bit in color (or whether or not they have wings), aphids are generally pear-shaped with little cornicles sticking out of the back of their abdomens. These soft-bodied insects seek out the sap of plants and will inject saliva into the foliage during the process which may alter the overall look of your plant.

Mealybugs

With a length of only 1/8 inch, mealybugs are white, soft-bodied insects that enjoy feeding on the photosynthates (plant juices) of your houseplants. As their bodies have a powdery-white substance on their bodies, they are often described as "looking like snow" when you have a larger infestation on your leaves. They will coat the leaves with a sticky substance that is covered by greyish-white bumps that resemble mold. While it does take some work, you can remove mealybugs so long as the issue hasn't become too overwhelming for the plant at the time of treatment.

Scale

Scale are small insects that suck the sap out of your houseplant's leaves or stems. Either round or oval in shape, they can come in a variety of colors but are most often brown. While all of them have shells, there are two main varieties, one of which has a harder shell (known as a hard shell) than the other (soft shell). These insects can be found anywhere on a plant and are very difficult to fully remove, though the soft shell scale is easier. You will need to remain very vigilant for a few weeks in order to save your plant.

Slugs

While you typically won't find slugs in your home, you may find them in your garden if you have planted your plants outdoors. Slugs will eat the entirety of a leaf if given enough time. They typically complete their work at night. Slugs are mollusks in the class Gastropoda that have a soft body and produce a great deal of slime. They enjoy moist environments. They can come in a few colors and sizes but are typically brown.

Spider Mites

Spider mites are tiny black arachnids (not typically seen by humans) that like warm environments. They have oval bodies and eight legs and are generally white, red, or brown (though they are difficult to see with the naked eye). Spider mites can easily travel on the wind through a window screen. If you have them, you'll see fine webbing similar to spider silk underneath the leaves. Leaves will sometimes become spotted or change color. Spray them off with water, a homemade miticide, or use Neem oil to remove them. 

Is Peppermint an Invasive Species?

Some people believe that peppermint has become an invasive weed because it spreads quickly by underground rhizomes. This plant also produces large numbers of small seeds which easily disperse through wind and animal activity. To keep it contained, it is best to plant your peppermint in a pot.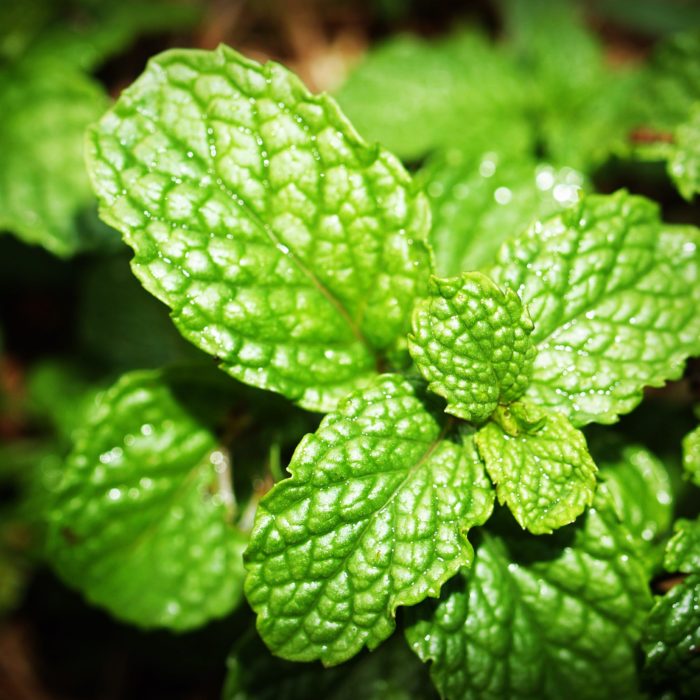 How Does Peppermint Spread?
Peppermint is a perennial herb that can be grown from seeds or cuttings. Cuttings can be taken and propagated in soil to grow additional plants.
If you choose to grow peppermint from seeds, keep them moist until germination occurs (generally about 2 weeks). Once they sprout up, give them plenty of light so they grow quickly. You may want to cover them with plastic wrap if temperatures get too hot during this time. When transplanting, make sure there is enough space around each plant so that roots don't touch other plants to give them room to grow and to help prevent disease.
How to Prune Peppermint
Peppermint needs little maintenance once established. However, you must remove any dead leaves before new growth appears. To do this, gently pull off all the old foliage by hand or use a pruning tool. Don't prune too far back (about a third of the plant at most). Use or store the leaves you remove to take full advantage of peppermint's benefits.
Best Container for Peppermint
Peppermint should be stored in a large enough pot to allow it to spread. One that is about 10 inches in diameter works well. Make sure there is plenty of drainage available. If you're looking for a place to put your peppermint, consider using a hanging basket. These containers come in many shapes and sizes, making them easy to move indoors when needed. They also look great outdoors.
Companion Plants for Peppermint
Some companion plants for peppermint include the following: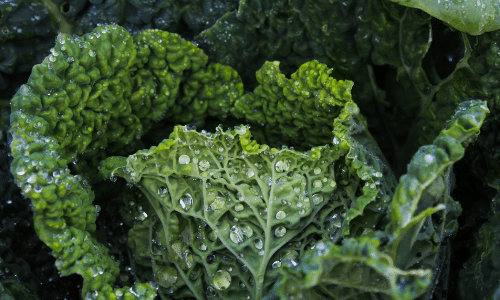 Kale Overview
Kale, known as Brassica oleracea, is a popular edible plant that is grown in many vegetable gardens. This loose-leafed plant will typically grow bluish-green, but can also come in varieties of purple, red, or green. The plant is a cousin of cabbage and contains many nutrients and vitamins. Not only is it full of fiber, but it contains calcium, antioxidants, iron, and vitamins C and K. Kale is often consumed by people who are working toward living a healthy lifestyle. It is a bit chewy but is also very tender.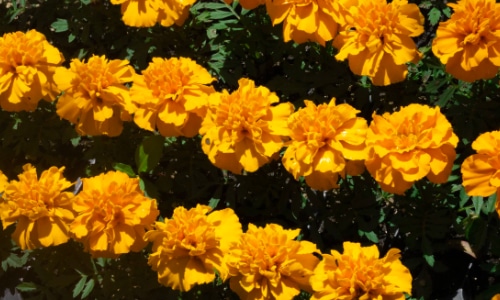 Marigold Overview
Known as a cheery flowering plant, the marigold is an annual that blooms for a long season. They are very easy to grow and maintain, making them the perfect plant for a new gardener. The full flowers, made from many layers of overlapping petals, come in many colors, most often gold, yellow, or orange, but they can also be found in maroon or red. You can also find hybrids that have two-toned flowers if you want to showcase something more unique. The flowers are also used as a home remedy for ulcers, period cramps, upset stomachs, and more.
Tomatoes Overview
Tomatoes are fairly easy to grow and are a very popular addition to many dishes. There are many varieties that come in a range of sizes and tastes and will have a different harvesting schedule to each other. The two main types of tomatoes are "determinate tomatoes" and "indeterminate tomatoes." Determinate tomatoes tend to grow to a 2 or 3-foot tall bush. Many canning tomatoes are determinate. Indeterminate tomatoes are "vining" plants that often need to be staked in order to stay upright. Many cherry tomato varieties are indeterminate.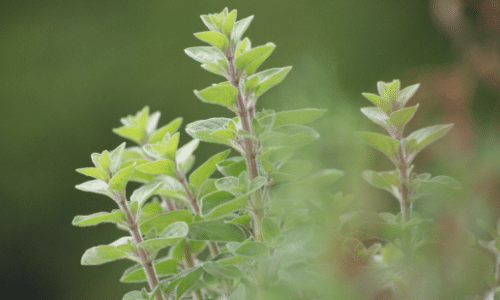 Oregano Overview
Oregano is a hardy, perennial herb Today, there are over 100 different species of oregano worldwide that plants similar characteristics including attractive foliage, aromatic leaves, and beautiful rose-purple or white blooms. Oregano prefers full sun and well-drained soil. It will tolerate drought conditions provided its roots remain moist. Like other members of the Lamiaceae family, oregano thrives in hot weather. Oregano is often used in many tomato-centric recipes and is the main ingredient in both pizza and pasta sauce.
Similar Plants to Peppermint
Plants that are similar to peppermint in one way or another will include the following: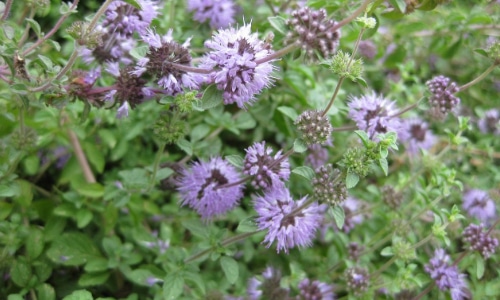 Pennyroyal Overview
The pennyroyal plant is a perennial mint with small aromatic leaves. When in bloom, the plant will display flowers that are blue or violet that contains an oil that is often cultivated for home remedies. The spearmint-like scent is also said to chase away pests. When planted in early spring, the pennyroyal can grow very quickly and may need to be pruned back to not overtake your yard or garden. The plant may also be able to attract bees and butterflies to your garden. The stalks of the plant are long and vibrant green.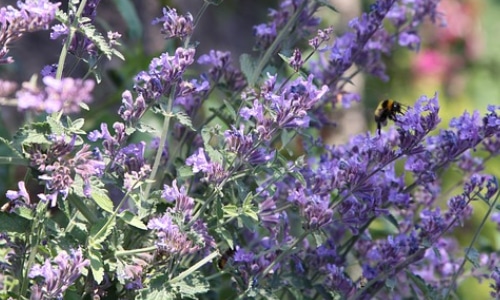 Catnip Overview
Catnip, also known as Nepeta cataria, is a member of the mint family. This perennial is known for its minty smell that cats simply adore. The plant stands erect and has square stems and light-green foliage that resembles feathers. The leaves of the tea are often used for medicinal purposes, especially in tea form. Many people claim that it treats their anxiety, insomnia, and other symptoms. The flowers are lavender in color and are often used as a home remedy to treat coughs.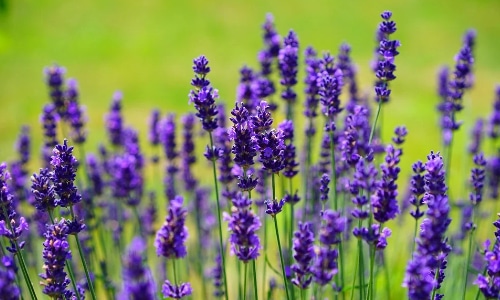 Lavender Overview
Lavender is a well-known and loved perennial herb that produces long stems with delicate buds and blooms. While the foliage can range in color from bright green to grey, the flowers are typically light purple but can come in other colors. They emit a floral scent that many people find calming. In fact, lavender is often used as a home remedy for sleep or stress relief. Lavender is fairly easy to grow and can be harvested up to several times per year (depending on the variety).
Spearmint Overview
Spearmint is one of the most popular herbs today because of its pleasant aroma. This easy-to-grow herb originated in Asia Minor where it was traditionally used to make tea. Spearmint likes cool temperatures and lots of sunshine. If your area gets really hot in the afternoon, make sure the plant has a little shade. Once planted outdoors, give spearmint plenty of space between plants. They grow quickly and spread by underground rhizomes. Spearmint has plenty of health benefits as well, including soothing sore throats and anxiety relief.
Frequently Asked Questions
How Large Will Peppermint Grow?

A healthy peppermint plant can grow up to three feet tall and spread to be about two feet wide, though most will top out to about 12 to 16 inches high.

Is Peppermint Toxic or Bad for Pets?

Used sparingly, peppermint is not toxic. It's safe to use fresh leaves in teas, salads, soups, and sauces. The oil from crushed leaves should be used sparingly and is unsafe to use on pets.

Where Can You Buy Peppermint Plants?

You'll find these herbs at most nurseries and home improvement stores. They come in various sizes and colors. Some varieties even produce fragrant flowers.

Can You Grow Peppermint Indoors?

You can grow them indoors year-round. Just remember to provide plenty of light and heat. And when winter arrives, bring out those pots and place them somewhere warm.

Does Peppermint Have Health Benefits?

The essential oils found within peppermint are known to have medicinal properties. These include antiseptic, anti-inflammatory, antibacterial, antiviral, decongestant, expectorant, sedative, stimulant, tonic, carminative, diaphoretic, digestive aid, emmenagogue, nervine, pain reliever, stomachache relief, spasmolytic, and vasodilator.