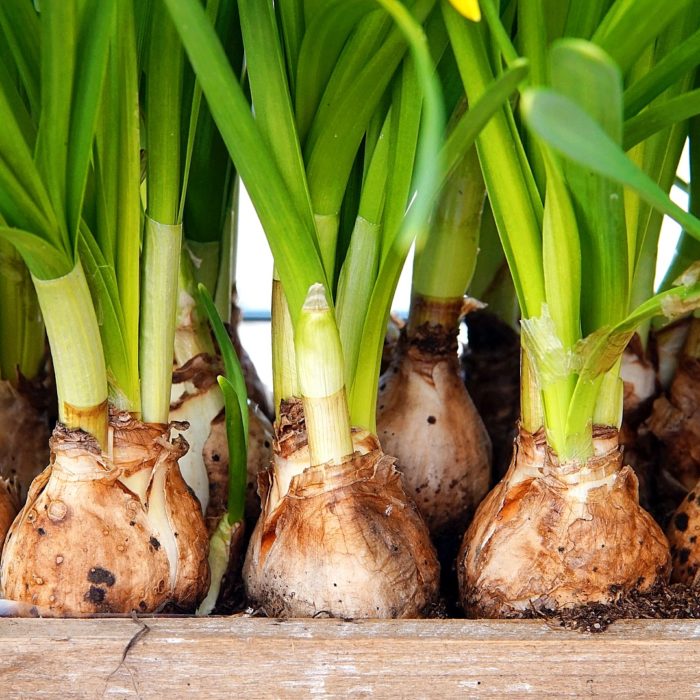 How to Store Amaryllis Bulbs Over Winter
Storing your bulbs is an essential part of caring for your Amaryllis. In order to properly store them over winter, you should do the following:
Step 1

After the bloom has faded from the Amaryllis plant, cut the flowering stalk one to two inches above the bulb. Do not cut the leaves, however.

Step 2

Continue watering the bulb, and every two weeks include a shot of liquid nitrogen-phosphate-potassium fertilizer. This encourages the bulb to store energy in preparation for dormancy and future growth.

Step 3

When the leaves begin to droop and discolor, the Amaryllis is indicating readiness for dormancy.  After trimming off the dead leaves, the bulb can either be left in dry soil and kept in a dark, cool place, or the bulb can be removed from the pot altogether, wrapped in newspaper, and stored in the cool darkness.

Step 4

This dormant state needs to be maintained for at least 8 weeks. At which time, the bulb can be repotted and the growing cycle will start again.
Should You Store Amaryllis Bulbs?
If you want to reuse, recycle, and repurpose your amaryllis bulbs, then you should store them.  Storing the Amaryllis bulb is a great way to continue to enjoy the Amaryllis year after year.
When to Store Your Amaryllis Bulbs
The Amaryllis will dictate the timing of dormancy in that its flowers and leaves have faded and the bulb is ready to be dormant. Once those indicators are present, the bulb will need to be stored for whatever period of time is desired by its keeper.