Basic knowledge of how to repot a plant can be beneficial to your plant's health. It can help you determine if it needs to be repotted, and if so, how much soil and what type of pot will work best for its root system. You can save a houseplant from permanent damage with proper repotting techniques, and you can help them stay healthy.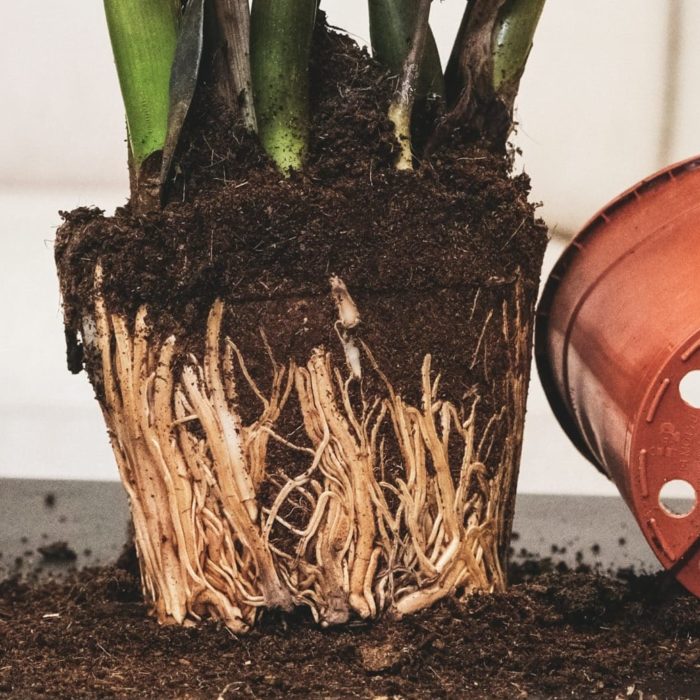 When Should You Repot Houseplants?
Houseplants are an excellent way to add beauty and life to your home. Plants need to be cared for properly to stay healthy and thrive. As they grow, their roots take more space, becoming pot bound and making the plant restrict its root growth. When this happens, you need to repot your plant.
There are many benefits of repotting your houseplants. It encourages new growth and root development, provides more space for roots to grow, and allows you to refresh the potting mix. When done correctly, repotting can make a plant healthier and happier in its new home.
But when should you repot your houseplants? There are a few signs that your plant needs repotting, and below are listed some of the most common.
Its Roots Are Overgrown

If your plant has roots that are growing out of its existing pot, it needs to be repotted. If you're not sure if it's root-bound, gently tug on the plant to see if it has grown tightly towards its pot. You can also try to lift the plant out of the pot. If it comes out easily, repotting is necessary.

A Houseplant That is Droopy

Droop is a common sign that a houseplant needs to be repotted. The droopiness is a result of being too wet or from being root-bound. If it's not root-bound, the problem may have been caused by overwatering, and in this case, you should stop watering until the plant perks up. If it's root-bound, you should repot the plant right away.

Slow Growth of New Leaves

If your houseplant is not growing or the new leaves are smaller than they should be, it could mean that the plant has become root-bound. It may also mean that it's not getting enough light. If this happens, you should repot your houseplants, so they get more room to grow.

Leaves are Turning Yellow or Brown

Leaves that are yellow or brown are another sign that the plant needs to be repotted. In this case, there's a good chance that it is root-bound and should be repotted as soon as possible.

Its Roots Are Forming a Massive Root Ball

A houseplant that has formed a massive root ball is also suffering from being root-bound. This can be quite obvious, as it looks like the plant's roots are taking up all of the soil in its pot. When this happens, repotting will allow your plant to stay healthy and get more nutrients for growth.

If you notice these signs, you should repot your houseplant, an easy and quick task that will save your plant from permanent damage and help it to remain healthy.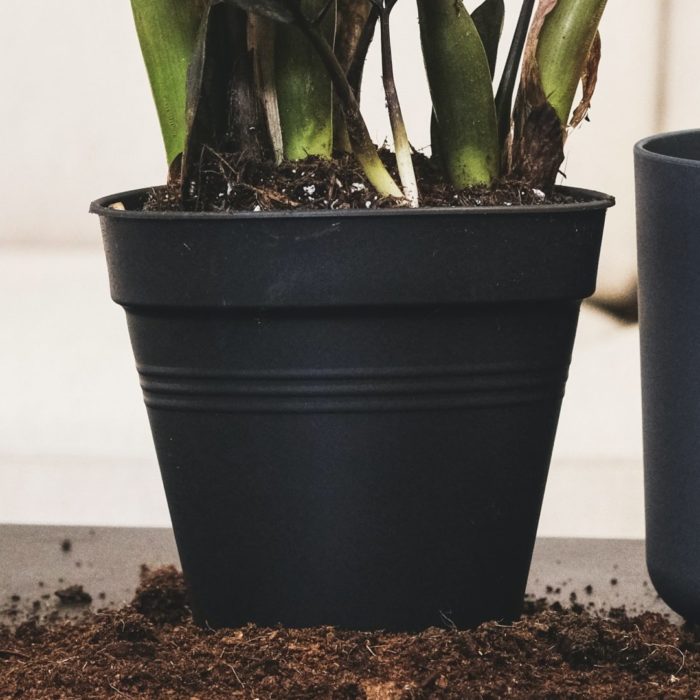 Houseplants are household plants that have adapted to living indoors. Meaning they do not need light, water, or soil like the outdoor plants. They also have the same requirements as those who live outdoors in terms of repotting, which is necessary to grow and stay healthy.
Repotting a houseplant is one of the most important factors in keeping it alive, thriving, and healthy. It can be a simple task for many, but some may find it difficult to do it themselves. Repotting a houseplant can be made any time of the year, but it is recommended to do so in the early spring or late summer to have enough time to recover before autumn.
Repotting a houseplant is necessary to replace the soil where plants are growing, provide enough space for excess new growth, clean the plant of any external parasites, and allow you to move your plant to a larger pot. Here are some steps on how to repot a houseplant.
Step 1: Gather Your Supplies

You should gather all the needed supplies before you begin repotting your houseplants.

Here are some of the supplies you'll need for repotting your houseplants:

A new pot that's the same size as the old one or slightly larger
Decorative stones or pebbles for drainage
Fresh potting soil
Plant food
Gardening gloves
Water

Step 2: Choose Your Pot Size

You should decide whether to use a new pot before you start repotting your houseplants. And you should select the same size as the old pot or slightly larger, so the plant won't have to be transplanted again for at least another two years.

Step 3: Remove Your Houseplant From Its Pot

To protect your hands, put on some gloves and gently remove your houseplant from its pot. If it doesn't come out easily, use a butter knife to loosen the soil gently. Don't pull your houseplant out of its pot by tugging on its trunk. If the plant is root-bound, it will be tightly attached to its pot, and you'll need to untangle it gently.

Step 4: Remove Excess Soil and Roots

Use chopsticks or pencils to poke the soil and loosen any roots that may have grown over the edge of the pot. Then, use the shovel to remove the top layer of soil, about an inch or two deep. You don't have to remove all of the soil, just enough so that when you add fresh soil and repot your houseplant, you won't disturb its roots any more than necessary.

For houseplants with a massive root ball, you can cut it back with a sharp pair of shears. Don't worry; you won't hurt your plant by removing its root ball.

Step 5: Repot Houseplant in a New Pot with Soil

When you're ready to replant your houseplant, fill the pot with fresh soil and pack it down lightly. If you like, add a little peat moss to the new soil as well. This will give your plant a slightly acidic environment that is ideal for most types of plants.

The plant should be planted in a potting mix made from lightweight ingredients to help drainage. You can ask a florist or nursery for recommendations.

Step 6: Trim Back Your Plant and Add Water

Trim back any parts of your plant that are long and scraggly, and cut off any brown or rotting areas. Then water it thoroughly and let the excess water drip out of the drainage holes in the bottom of the pot before putting it back on a windowsill or shelf with bright indirect light.

Step 7: Never Allow your Houseplant to Become Root-Bound Again

From now on, repot your houseplants every spring so they can grow to their full size without becoming root-bound. You can use a larger or same pot one, and make sure that there is at least a half-inch to an inch of space between the edge of your pot and the plant.

Repotting a houseplant is not only beneficial for the health of your plants, but it's also an ideal way to get rid of pests that might be living in the soil. This is also a great time to clean the soil by removing dead roots and other organic matter that might be decomposing there. If you follow these steps, your repotting will go smoothly, and your houseplants will enjoy their new home for many years.