It's the perfect way to keep your plant healthy and full. To learn more about caring for a Bird of Paradise you can read our full guide here.
What You Need
Gloves (if needed)
Hand Pruners
Long-handled loppers (if needed)
Gloves are necessary if you ever come in contact with the sap of this plant. The sap of the Bird of Paradise is mildly toxic, so it's important to protect yourself so you can keep your plant healthy. Long-handled loppers are often used to trim the tree height, and hand pruners can be used to cut off dead branches.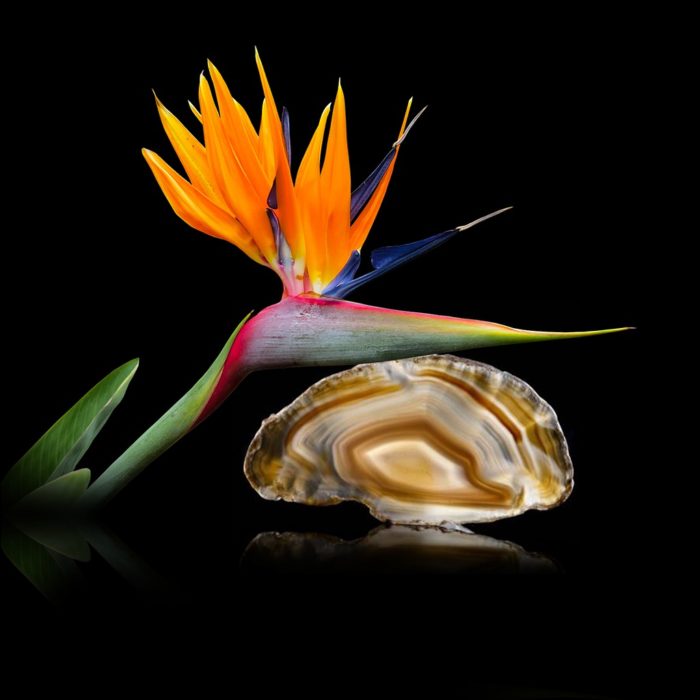 How to Prune a Bird of Paradise
Here's the basic procedure for how to prune a Bird of Paradise:
Step 1

Prune any broken or damaged stems first.

Step 2

Cut back the stem with leaves on it to just above the point where new branches start to grow out from it.

Step 3

Prune all of the side shoots off at ground level or trim off new shoots that are less than 2 inches long by cutting them with garden shears at their base.
When to Prune a Bird of Paradise?
The best time to prune a Bird of Paradise is in the spring before new growth starts. This means the plant will be full of fresh growth with plenty of new things to offer. If your plant hasn't recently flowered, it's important to at least wait until the leaves are looking plump and healthy.
Do not prune any earlier than this point in time because you may actually harm your plant (it won't die, but it can cause damage). To tell if your bird of paradise needs to be pruned, look for smaller, yellow leaves at the top. This indicates that the plant is not getting enough sunlight and that it may be time to cut some of those stems back.
Tips for Pruning a Bird of Paradise
Don't be afraid to cut back the plant as far as you feel is necessary. You can always trim more off if needed, but you cannot put on new branches once they have been pruned away.
Make your first cuts at a slight angle and keep all of your cuts about an inch behind the leaf nodes (the points where the stems branch).
Cut back the top 2/3 of each plant and leave only 3 or 4 good stems per plant. This will help ensure that new growth will not grow out too dense and overcrowd the rest of the plant.
Clean up any clippings from around your plants with a leaf blower or hand broom immediately after making your cuts so that insects don't lay eggs
Common Mistakes When Pruning a Bird of Paradise
Pruning back the wrong stems. It is important to prune back the stem that has leaves on it or just above where new stems are growing out of it. This stem will be the oldest and most gnarled in appearance. If you don't cut this stem, your plant will not look uniform when it is finished.

Cutting too much off at one time will result in weaker branches with little or no flowers. A good rule of thumb for how to prune a Bird of Paradise is to take off about 1/3 of its size each spring.

Not making clean cuts with garden shears by cutting behind each leaf node along the stem (this can encourage rot). Make sure your shears are sharp.
The Benefits and Drawbacks to Pruning Plants
Some people like to keep their plants trimmed back as short as possible, but it is best to leave them alone and let Mother Nature take her course. Keeping your plant maintained by pruning it on a regular basis will promote new growth and keep the plant healthy-looking.
If you choose not to cut your Bird of Paradise at all during the year, the top 1/3 of the plant may turn yellow and drop its leaves due to lack of light.
It's best to put them where they can get plenty of sunlight because this also causes them to produce more flowers than if they were kept in less bright locations such as under trees or near buildings.