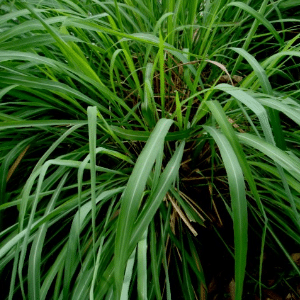 | Class | Info |
| --- | --- |
| Common Name | Citronella Grass |
| Scientific Name: | Cymbopogon nardus |
| Family | Cardiopteridaceae |
| Plant Type | Perennial |
| Origin | Southeast Asia |
| Note: | The plant is known for its ability to help repel mosquitoes. The geranium citronella plant is unable to do so. |
Plant Description

Grown in clumps, Citronella grass can grow to relatively tall heights and spread out.

Leaves

The leaves of the plant grow long and flat, lance-like. They look like long blades of typical grass.

Temperament

Citronella grass is fairly easy to grow.
Roots

While citronella grass will not spread through runners like other grasses, it will develop an extensive root system.

Rate of Growth

Citronella grass will grow very quickly when they are placed in the right environment.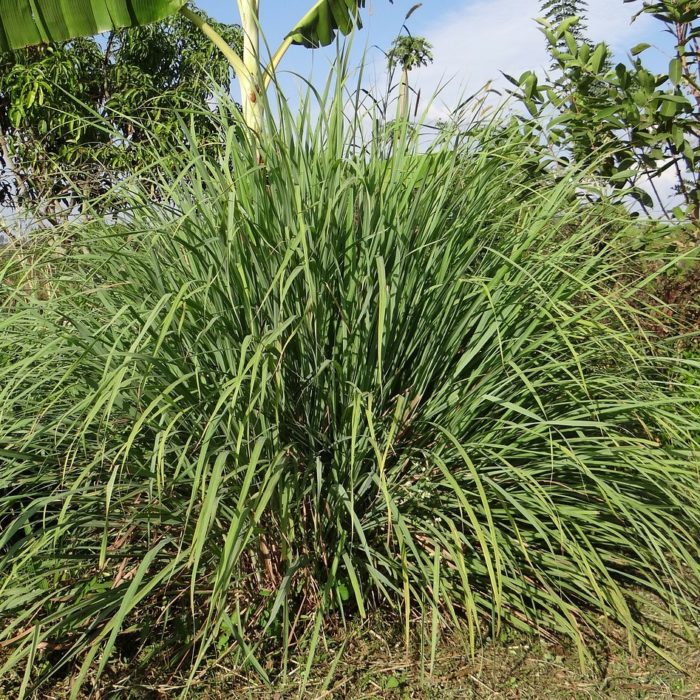 Citronella Grass Varieties
Here is a list of popular citronella varieties:
Ceylon citronella

When people think of citronella grass, this is typically the variety to which they are referring. It is the plant that is generally harvested for citronella oil. It can grow to about 36 inches tall.

Ginger grass

This variety, scientifically known as Cymbopogon martini, is often sold under ginger grass or palmarosa. People have been using it for medicinal purposes for millennia.

Java citronella

Of the varieties mentioned here, Java citronella will grow the tallest, to about 48 inches. It has broader leaves than Ceylon citronella.
How to Care for Indoor Citronella
Citronella is fairly easy to care for as long as you can find time to water it and it isn't kept in freezing temperatures. Here are a few of the things that the plant requires:
How Often You Should Water Your Citronella

Citronella requires about 30 inches of water annually to thrive. How much you water your plant will vary depending on your environment. Check the plant frequently until the top inch of the soil has dried out. At that point, water the plant thoroughly, making sure to evenly cover all the soil. You will want a wall-draining pot as the plant shouldn't sit in water.

How Much Light Does a Citronella Need?

Citronella loves the sun, which means you should ensure that you put it in a south or west-facing window (if you live in the northern hemisphere). The plant will need full or partial sun to do well.

How to Fertilize Your Citronella

While there is some difference in opinion about the type of fertilizer you should use, a balanced fertilizer should work fine. Citronella loves nitrogen, so although some guides recommend a fertilizer that contains less (such as 5-10-5 or 6-12-12 on the NPK ratio), a fertilizer that is more even (such as 10-10-10) will make sure your plant gets the nitrogen it craves.

As with anything, it is a good idea to watch your plant and adjust to how it is reacting. Many indoor gardeners will fertilize their citronella every 4 to 6 weeks during the growing season.

Best Soil For Your Citronella

Look for a loamy, moderately-rich soil that will retain moisture. Citronellas are water-loving plants and will appreciate the soil remaining moist for longer than average.

Optimum Temperature/Humidity for Your Citronella

In order for your citronella plant to thrive, you will need to create an optimal environment for it. Aim to keep the temperature between 60 and 70 degrees F (15 to 21 degrees C) and make sure that the temperature never drops below freezing. The plant is very sensitive to cold and could die with even one exposure.

Citronella also loves humidity. Keep humidity levels between 40 and 70 percent. If you need to do so, place the pot on a plate of pebbles and water or use a humidifier nearby. Spritzing your plants with water periodically can also help with the overall humidity.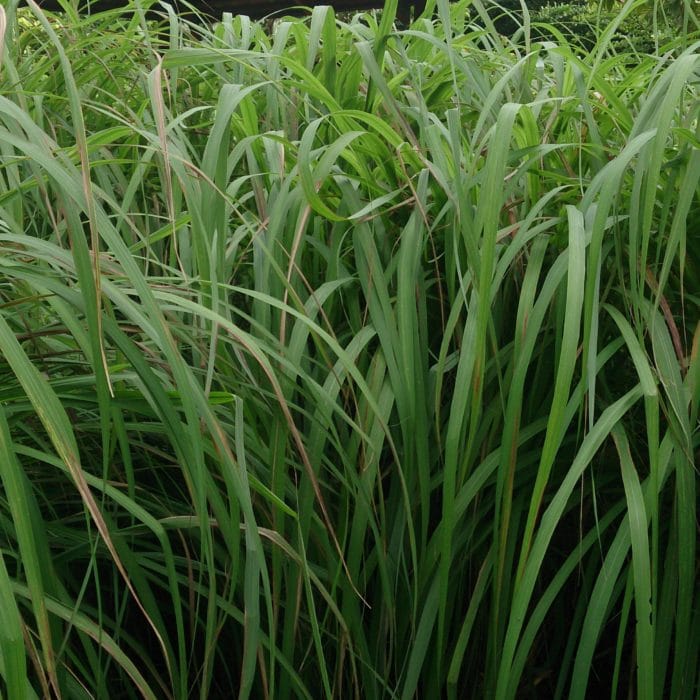 Common Problems with Citronella
Even though the plant is easy to care for, you can encounter some problems growing Citronella grass. These will include the following:
Why Are Your Citronella Grass Leaves Changing Colors?

Leaf blight is a common problem among many types of grass, including citronella. If you have noticed discoloration in your lower leaves first, then the problem moving upward, you will need to act fast against this fungus. Spray your plant with neem oil or an antifungus spray every few weeks until the problem goes away. Otherwise, your plant may suffer or potentially die.

Spider Mites May Affect Your Plant

While the plant is known for repelling insects, it can be affected by some pests as well. One common pest to affect citronella grass is the spider mite.

Spider Mites

Spider mites are tiny black arachnids (not typically seen by humans) that like warm environments. They have oval bodies and eight legs and are generally white, red, or brown (though they are difficult to see with the naked eye). Spider mites can easily travel on the wind through a window screen. If you have them, you'll see fine webbing similar to spider silk underneath the leaves. Leaves will sometimes become spotted or change color. Spray them off with water, a homemade miticide, or use Neem oil to remove them. 

Is the Citronella an Invasive Species?

Citronella is considered an invasive species. When planting outdoors, you may need to check with local ordinances and guidelines. It is best, however, to keep the plant contained within pots.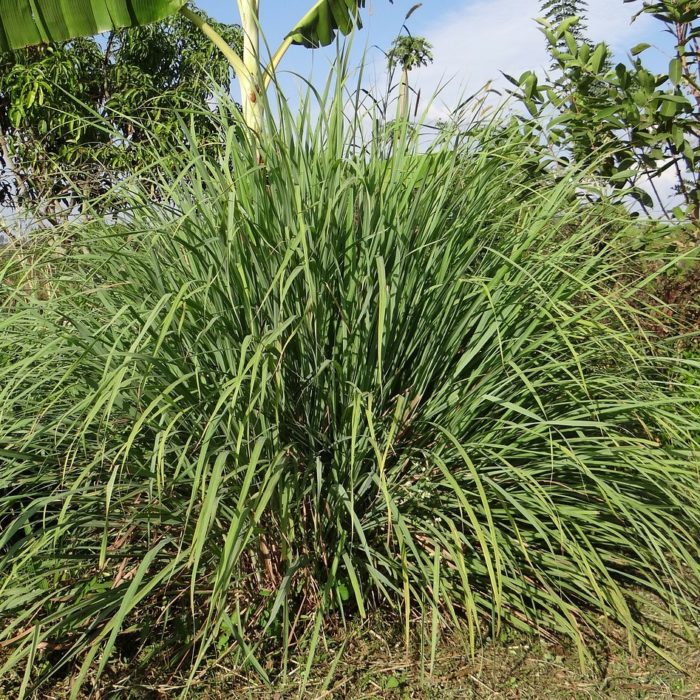 How Does Citronella Grass Spread?
Citronella can be spread through the propagation of stem cuttings or through seed. Both methods will take several weeks.
What Container Should You Use for Citronella?
When repotting your citronella, look for a container that is a little larger than the plant as it will appreciate the room to grow. The pot should be well-draining, with several holes on the bottom.
When to Prune a Citronella
You should try to prune citronella in late winter or early spring for the best results. This way the plant will be ready for the growing season. You can use this time to reshape the plant in the way that you wish.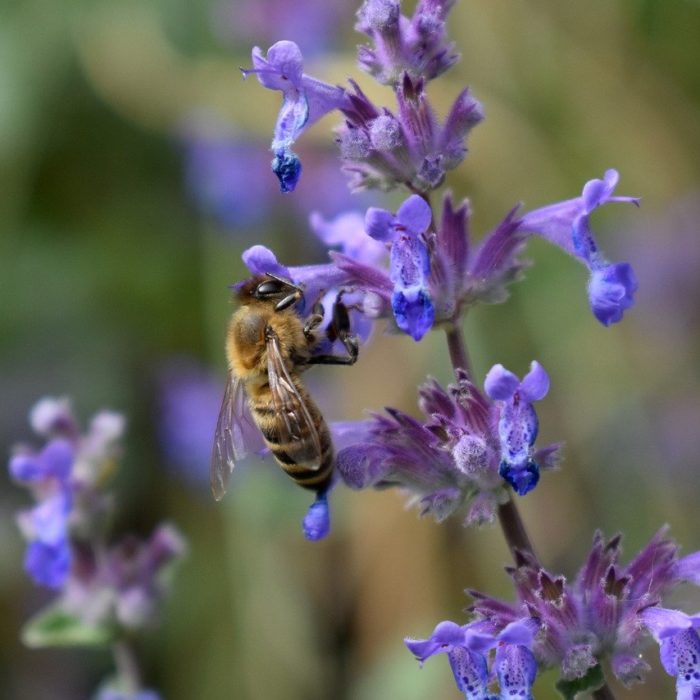 Companion Plants to a Citronella Grass
A few plants that can be grown as companions to citronella are as follows: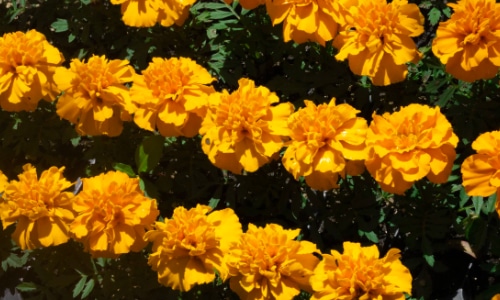 Marigold Overview
Known as a cheery flowering plant, the marigold is an annual that blooms for a long season. They are very easy to grow and maintain, making them the perfect plant for a new gardener. The full flowers, made from many layers of overlapping petals, come in many colors, most often gold, yellow, or orange, but they can also be found in maroon or red. You can also find hybrids that have two-toned flowers if you want to showcase something more unique. The flowers are also used as a home remedy for ulcers, period cramps, upset stomachs, and more.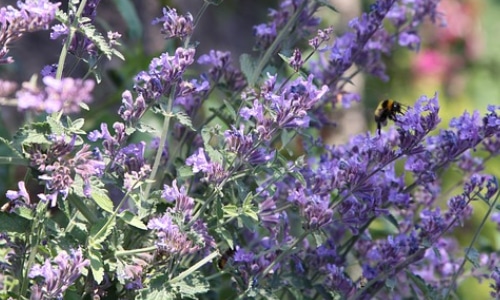 Catnip Overview
Catnip, also known as Nepeta cataria, is a member of the mint family. This perennial is known for its minty smell that cats simply adore. The plant stands erect and has square stems and light-green foliage that resembles feathers. The leaves of the tea are often used for medicinal purposes, especially in tea form. Many people claim that it treats their anxiety, insomnia, and other symptoms. The flowers are lavender in color and are often used as a home remedy to treat coughs.
Lemon Balm Overview
As a part of the mint family, lemon balm is an upright perennial. While it grows best in cool temperatures, it will die in freezing temperatures. The good news is that will it regrow in the spring. It gets its common name from the lemon-scented leaves that appear to look like a light green mint. The flowers on the plant grow in small clusters of white or cream-colored blooms. The leaves are often used as part of a tea blend or in mixing fresh lemonade. Others will use it to zest up a salad or add flavor to their meat.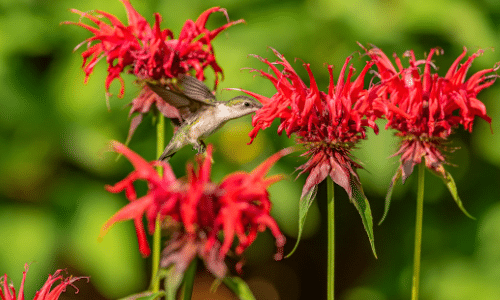 Bee Balm Overview
The bee balm plant is known for its daisy-shaped flowers that come in a variety of colors, including purple, pink, white, and red. These perennial flowers sit at the top of square stems, surrounded by leafy bracts that have a slight purple hue. Not only are the flowers grand to look at, but they attract good insects, such as butterflies and bees to your garden. The foliage of the plant is often used in teas.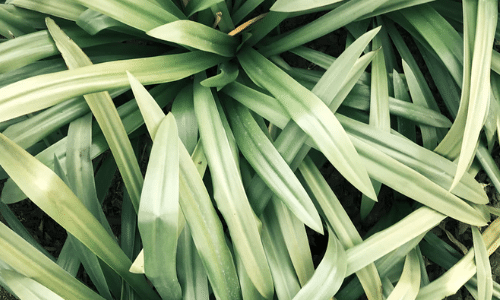 Lemongrass Overview
Lemongrass can grow to be about 2 to 3 feet tall. It grows grass-like leaves that are a greenish grey and both the leaves and the stems give a lemon-like flavor when used in culinary dishes. You can often smell a lemon-like scent from the plant as well. Even the plant is fairly easy to grow, it cannot withstand winter conditions, making it an ideal container plant for those who want to use the herb.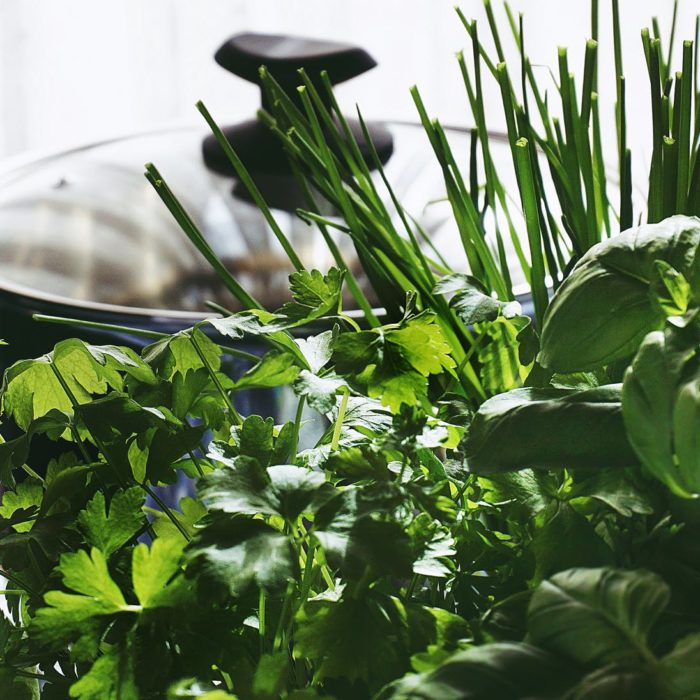 Plants that are Similar to Citronella
If you want to grow plants that are similar to citronella, consider one of the following: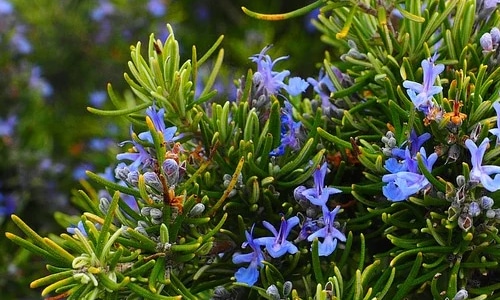 Rosemary Overview
A perennial herb, rosemary grows into a shrub that can either be continually pruned back or grow into a full, bushy shrub. Each branch produces evergreen, needle-like leaves that give the plant the pine-like scent for which it is known. While the plant is dark green at the top side, underneath, there is a dense fur-like covering of white hairs. The plant will grow light purple flowers that have an earthy smell. The plant has many medicinal benefits (such as being a source of antioxidants) and is often used in culinary dishes.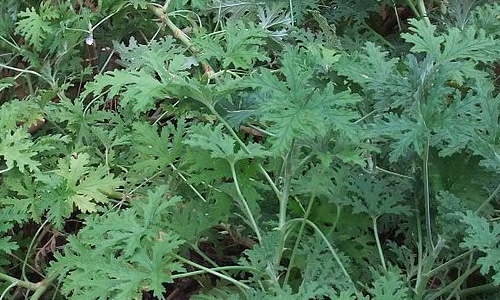 Citrosum Overview
Also known as the "Citronella Mosquito Plant," citrosum is a perennial shrub that smells very similar to citronella grass. It used to be thought that the plant was a bonding between citronella grass and the African geranium, but this has been proven incorrect. The leaves of the plant are flat and spread out into jagged sections. Though many people still claim the plant is effective against mosquitoes, no scientific evidence of this has been proven.
Basil Overview
Known as one of the key ingredients in many Italian dishes, basil is one of the most popular herbs to grow at home. While it can be difficult to grow it indoors as it requires plenty of light, you can grow and harvest it throughout the spring and summer, harvesting it frequently. The green leaves of the plant are oval-shaped and tend to cup downward on the edges. Part of the mint family, basil can grow to between 12 to 24 inches high, but are often pinched down in order to spread out and produce more of the aromatic leaves.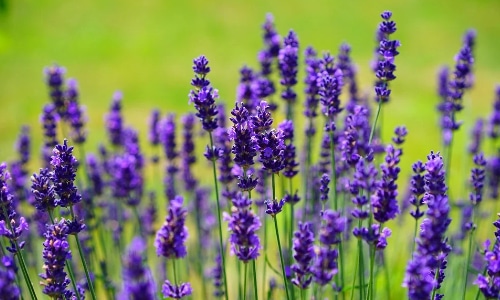 Lavender Overview
Lavender is a well-known and loved perennial herb that produces long stems with delicate buds and blooms. While the foliage can range in color from bright green to grey, the flowers are typically light purple but can come in other colors. They emit a floral scent that many people find calming. In fact, lavender is often used as a home remedy for sleep or stress relief. Lavender is fairly easy to grow and can be harvested up to several times per year (depending on the variety).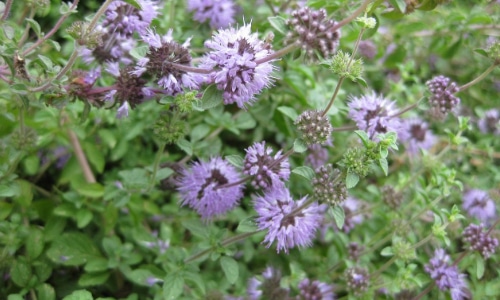 Pennyroyal Overview
The pennyroyal plant is a perennial mint with small aromatic leaves. When in bloom, the plant will display flowers that are blue or violet that contains an oil that is often cultivated for home remedies. The spearmint-like scent is also said to chase away pests. When planted in early spring, the pennyroyal can grow very quickly and may need to be pruned back to not overtake your yard or garden. The plant may also be able to attract bees and butterflies to your garden. The stalks of the plant are long and vibrant green.
Frequently Asked Questions
How Large Will Citronella Grass Grow?

The citronella plant can grow to be up to 6 feet tall and up to 6 feet wide, though they can be pruned back to fit a particular space.

Is a Citronella Toxic or Bad for Pets?

While citronella is not toxic to humans, it can be toxic to your pets. Make sure that they cannot reach your plants if you choose to have them in your home.