If you use too much fertilizer, some plants may become weak while others thrive. This could cause problems with growth and health. The best time to apply fertilizer is when the plant needs more nutrition. When do I fertilize my houseplants? How often should I fertilize my houseplant? What signs should I watch for before stopping fertilizing?
While information will vary from plant to plant, there is some general knowledge that can benefit all plants. Read this article to find answers to these questions!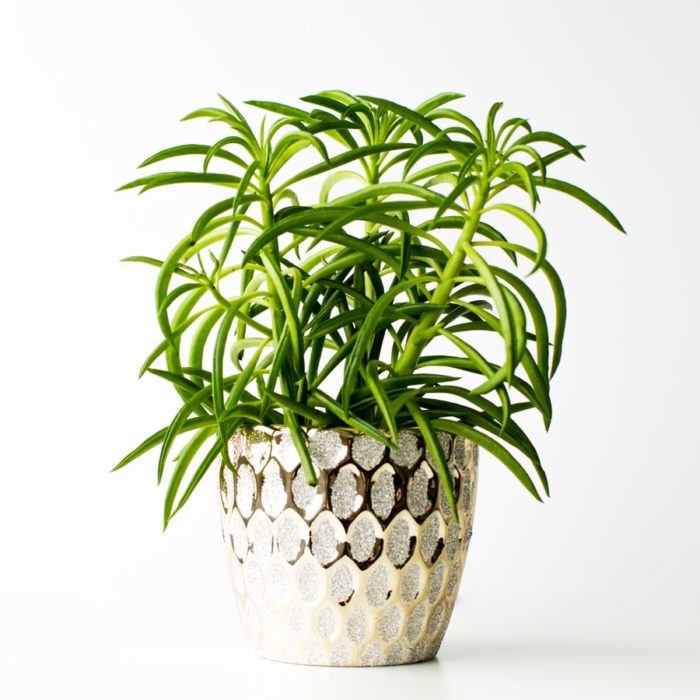 When to Fertilize Your Houseplants
You want to make sure that you give your plants exactly what they need when they need it. This will require you understanding how each of your plants thrives. That means waiting until the right moment to fertilize. There are two ways to tell when your plants need extra nourishment:
1. Watch for symptoms

Look for any physical changes that occur after feeding your plants. Yellowing leaves, stems that get brittle, roots that turn dark, etc., indicate that something isn't quite right.

2. Check their growth rate

Another good indicator of when to feed your plants is looking at their rate of growth. Are they growing quickly or slowly? Do they seem stressed? If so, you might consider giving them a boost now.
Once you decide which method works best for you, keep track of the amount of fertilizer you put into each pot. Then, wait about three weeks before checking again. Afterward, see if your plants still show similar symptoms. If they no longer exhibit any visible signs of stress, then you can safely assume that they are receiving adequate amounts of food.
That all being said, there are several different reasons why your plants might start acting up that may not be about your fertilizer. Here are just a few examples:
Too Much Water

Overwatering causes many common garden ailments like leaf burn, wilting, and even death. Make sure that you water your plants properly.

Poor Air Circulation

Many indoor plants suffer from poor air circulation because they grow in small pots. Try moving your plants around during the summer months to help increase airflow.

Lack Of Light

Most plants prefer bright light over dim lighting. Place your plants near windows or under lights whenever possible.
As there are multiple things that could cause damage, it is important to determine the right course of action on nurturing your plant before you error by overfeeding it.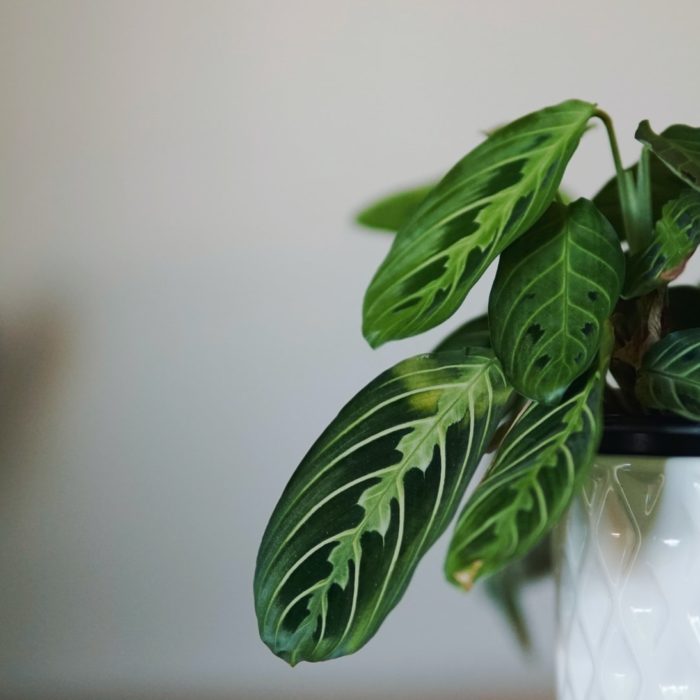 When it is No Longer Necessary to Feed a Plant
The answer depends on the type of plant you own. As mentioned above, some plants will benefit from being fed regularly throughout the year. Others won't need additional nutrients unless they begin experiencing certain conditions. Below are some guidelines to follow:
Annual Flowers & Vegetables

Once flowers fade away, annual vegetables such as tomatoes, peppers, eggplants, cucumbers, squash, and beans don't require regular feeding. However, these types of plants may need occasional watering until harvest

Perennials

These include most vines, bulbs, perennials, groundcovers, herbaceous perennials, and grasses. Some perennial plants may not need some supplemental nutrition once established, but others will continue to thrive with proper care. It is important to know as much as you can about each of your plants to nurture them well.

Trees And Shrubs

The same rules apply to tree and shrub species. They can live without food if given enough time. If you notice any symptoms of nutrient deficiency, it is best to feed them immediately. Symptoms of nutrient deficiencies include yellow leaves, stunted growth, brown spots, discoloration, and general malaise.
Common Problems With Houseplant Nutrition
Here are some problems that could occur when you aren't giving your plants the right amount of fertilizer:
Yellow Leaves

Yellow leaves indicate an imbalance between nitrogen and phosphorous. Nitrogen helps produce chlorophyll which gives plants their color. Phosphorus promotes root development and aids in photosynthesis. When there isn't enough phosphorus present, roots become weak and brittle. In addition, the lack of nitrogen makes stems appear spindly and thin.

Stunted Growth

A lack of potassium, calcium, magnesium, iron, zinc, manganese, copper, sulfur, and/or B vitamins also causes stunted growth. Potassium plays a role in cell division and expansion. Without adequate amounts of each nutrient your houseplant needs, plant tissue becomes soft and fragile.

Brown Spots

Chlorosis occurs when there is too much nitrogen but no sufficient phosphate. It causes leaf tips to turn yellow and eventually die off. Other nutrients such as potassium, calcium, magnesium, and iron play important roles in preventing chlorosis from occurring.

Discolored Roots

Root rot happens when soil pH drops below 5.5. Calcium and magnesium help maintain a good soil structure by binding together clay particles so they won't clump up. Iron prevents oxygen loss while maintaining water balance. Zinc protects against fungal infections. Sulfur increases enzyme activity and speeds up metabolism. All of these elements work together to keep roots healthy.

Weak STems

Lack of potassium, calcium, and magnesium weaken stem strength.

Thinning or Drooping Branches

The deficiency of potassium, calcium, sodium, magnesium, and iron leads to branch weakness. Sodium encourages new branches to grow.

Softening of Cell Walls

Low-nitrogen soils lead to weakened cell walls. The result is reduced resistance to disease and insect attacks.

Slow Growth Rate

Plants with low nutrient content have slower rates of growth than those who receive more nutrition.

Poor Flowering And Fruit Production

Without proper nutrition, flowers may not develop properly. If fruit doesn't ripen, it can be caused by insufficient potassium, calcium, magnesium, or other micronutrients.

Leaf Curling

Leaf curling results from a deficiency of calcium, boron, molybdenum, nickel, selenium, silicon, strontium, vanadium, and zinc. These elements aid in strengthening cell membranes and prevent them from breaking down under stress conditions.

Dryness on Plant Surface

Water deprivation affects both leaves and fruits. As moisture evaporates through the surface of leaves, they begin to dry out. Dried leaves will curl inward toward the center of the plant. Over time, this process continues until all available water has been used up. Once dried out, leaves cannot absorb any additional water.
Fertilization Tips By Season
It can't be said enough that each plant should have its own fertilization schedule. There are, however, a few generalized seasonal tips that should be considered for plants in general:
Spring Fertilization Tips

When fertilizing outdoor plants, you will typically want to start 6-8 weeks before the end of frost. Make sure that you dilute your fertilizer by about half on your first three applications to ensure that the plants are not over-fed.

Summer FertiliZation Tips

In the summer months, you will want to increase the amount of fertilizer that you feed your plants. Follow the instructions of your chosen fertilizer, but always watch for signs of over-fertilization.

Autumn Fertilization Tips

About 8 weeks before frost, reduce the amount of fertilizer you are using, either by the amount you give the plants or the frequency in which you apply it.

Winter Fertilization Tips

Unless you live in a very warm climate, do not give your plants any fertilizer when they are in their dormant state. If you do live in a more tropical climate, you will generally want to stay on a summer-like schedule year-round.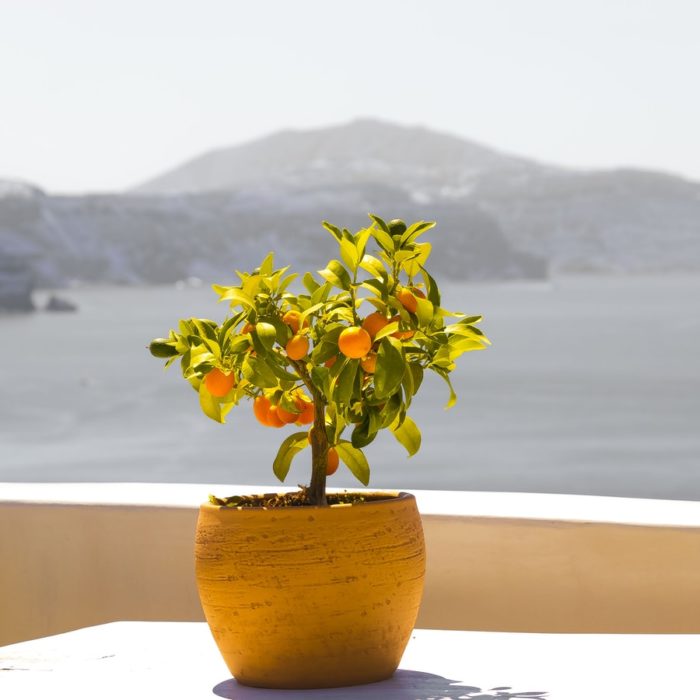 Types of Houseplant Fertilizer
There are several types of fertilizer that you can use on both your indoor and your outdoor plants. The following is a little information about three popular kinds:
Liquid houseplant fertilizer

When you use liquid fertilizer on your indoor plants will often be determined by the instructions on the label. The type of plant will also influence how often it should be fertilized. For instance, plants that produce large flower or fruit will typically need more food than a slow-growing plant that only produces foliage. The best thing about liquid fertilizer is that you can control how much is given to your plant each time you add it to your watering routine.

Granular houseplant fertilizer

While most commonly used in outdoor gardens, granular fertilizer can also be used for indoor pots. Because it dumps all of its nutrients simultaneously as the plant is watered, it's difficult to control how much the plants are getting at one time. Though granular fertilizer is inexpensive, it isn't generally the best solution for indoor plants.

Slow-release houseplant fertilizers

Slow-release fertilizers have become the product of choice for both garden and indoor plants. The coated pellets are designed with different time-release shells that will allow the nutrients to slowly release into the soil, allowing you to not have to worry about re-fertilizing the plant for several months.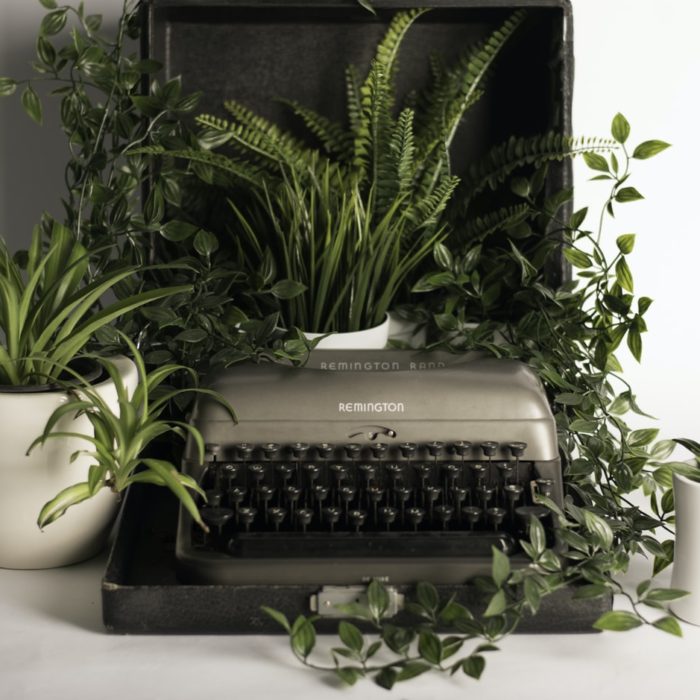 What is in Houseplant Fertilizer?
Common fertilizers for houseplants contain a mix of macro and micronutrients that will help feed them and increase their growth. The N-P-K ratio is the three primary nutrients that are always present are often listed on the packing, generally with numbers (such as 10-10-10). These three nutrients are nitrogen, phosphorus, and potassium.
| Element | Part Affected | Deficiency Symptom | Elemental Role | Additional Notes |
| --- | --- | --- | --- | --- |
| Nitrogen (N) | Leaves, plant tissue | Slow growth, yellowing leaves (starting with older leaves) | For healthy foliage growth, aids in photosynthesis | Can be washed away during watering |
| Phosphorus (P) | Roots, fruits, buds/flowers | Slow growth, abnormal dark green or purplish stems and leaves | For healthy root growth, helps produce flowers and fruit | Too much phosphorus can inhibit the plant from getting zinc, manganese, and iron |
| Potassium (K) | Buds/flowers, leaves, fruit | Dry or yellowish leaves, smaller developed flowers or fruit | Catalyzes enzymes, promotes bigger blooms, opens and closes stomata, helps the plant resist disease | Too much potassium can inhibit the plant from getting other nutrients. |
In addition to these, other micronutrients are often added which will vary by plants for which it is intended. It is important to thoroughly read the packaging to ensure you are getting the right product.