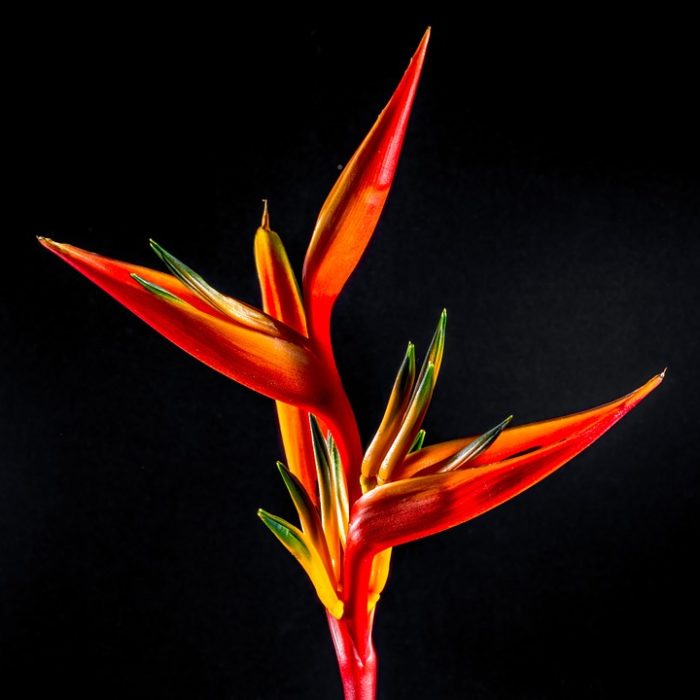 | Class | Info |
| --- | --- |
| Common Name | Bird of Paradise |
| Scientific Name: | Strelitzia Reginae (orange bloom) or Strelitzia Nicolai (white bloom) |
| Family | Strelitziaceae |
| Plant Type | Perennial |
| Origin | Native to South Africa |
| Note: | Named after the duchy of Mecklenberg-Strelitz, the birthplace of Queen Charlotte of the United Kingdom. |
Plant Description

A tall plant (2 to 10 meters tall, depending on the variety) with large, dark green leaves and a beautiful, complex blossom that resembles the Bird of Paradise of the avian community.

Leaves

The leaves are large (30-200 cm long) and broad (10-80 cm wide), similar in appearance to the banana leaf, though the stem is longer. These beautiful evergreen leaves grow in two ranks that form a fan-like crown at the top of the plant.

Rate of Growth

This plant is categorized as a slow-growing plant.

Temperment

Bird of Paradise plants are easy to grow and visually stunning.
Flowers

The Bird of Paradise blossom is probably the most well-known and easily identifiable flower in the plant kingdom. It gets its name from the fact that its flower is made of three bright orange petals and three blue petals which are fused together into a single bud. As the flower blooms, each petal makes its debut and the resulting shape mirrors that of a tropical bird in flight.

SEeds

Small black seeds held in a long, brown seed pod will emerge as the blossom fades. These seeds are slow to germinate, taking 8 weeks or longer.

Roots

The roots of this large plant are tuberous and can grow to over two feet in length! The roots can, in their growing, get tangled into a compacted root ball that will actually affect the life of the plant.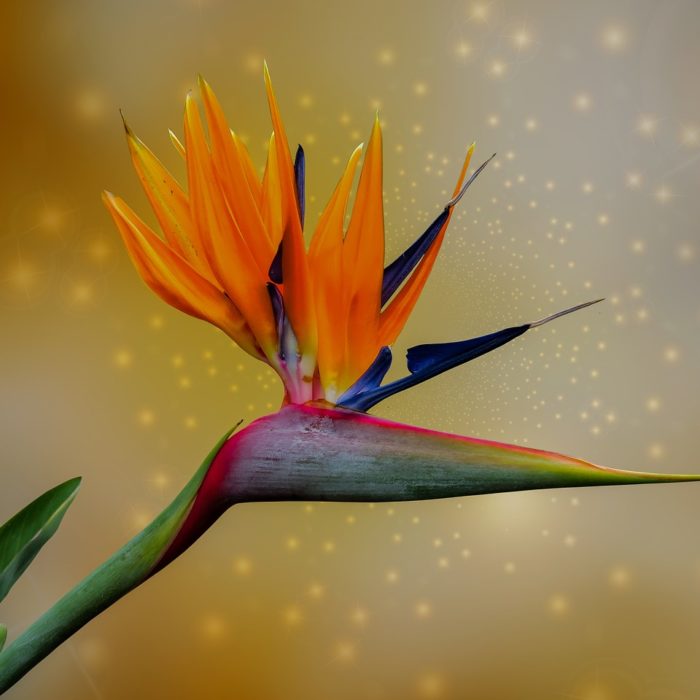 Bird of Paradise Varieties
The Bird of Paradise plants most would identify as Bird of Paradise plants are Strelitzia. However, there is also a Caesalpinia Bird of Paradise which does not resemble the commonly identified BOP. For the sake of this discussion, we will only consider the main Strelitzia cultivars.
Here is a list of popular Bird of Paradise varieties:
Strelitzia nicolai

Also known as the "wild banana" or the "giant white bird of paradise," this variety can grow to be quite large (up to 20 feet). The flower has a dark blue bract, a purplish tongue, and white sepals.

Strelitzia reginae

The Strelitzia Reginae boasts evergreen leaves and flowers that grow orange sepals and white or bluish petals. The plant is native to South Africa and can grow up to 6 feet tall.

Strelitzia alba

Also known as the Cape wild banana or the white-flowered wild banana, this variety comes from South Africa. The bract on this flower can grow up to 10 inches long and can have different shapes and colors.

Strelitzia caudata

The inflorescence on the Strelitzia Caudata appears to have a purple spathe that boasts several flowers in late autumn and early winter. The plant can grow up to 20 feet tall.

Strelitzia juncea

Also known as the Narrow-leafed Bird of Paradise, the Strelitzia Juncea produces spathes between 6 to 8 inchyes long. The flowers that emerge from it boast orange sepals and blue petals.
Indoor Bird of Paradise Care Guide
To care for an Indoor Bird of Paradise plant, you will want to ensure the following is available:
How Often You Should Water Your Bird of Paradise

Bird of Paradise plants enjoy moist (but not soggy) soil and being allowed to dry out slightly between waterings. Try not to let the soil dry completely through the pot, but also avoid overwatering. Allow the top 2″ – 3″ of the soil to become dry between waterings, but below that should remain moist.

How Much Light Does a Bird of Paradise Need?

Bird of Paradise plants needs significant access to bright sunlight. In fact, insufficient light is the primary reason for these plants failing to bloom indoors. Though they can handle low light conditions for a time, these plants only thrive with at least four hours of direct sunlight, especially southern and western exposure, and six hours is better. There are several ways you can enhance natural sunlight for your plant if needed.

When to Fertilize Your Bird of Paradise

Fertilize the Bird of Paradise plant once a month through the growing season with a liquid fertilizer. During winter, when growth slows, no fertilizer is needed.

Best Fertilizer For Your Bird of Paradise

Birds of paradise plants tend to be heavy feeders. They prefer a balanced fertilizer that has equal parts nitrogen, phosphorus, and potassium (1:1:1). Steer manure offers a natural option that provides this balance and makes a great bird of paradise fertilizer.

Best Soil For Your Bird of Paradise

It is important for the BOP to receive all the plant nutrients it needs. Though tolerant of a range of soil types, Bird of Paradise will produce its best growth in fertile, well-draining soil that has been enhanced with organic matter such as well-rotted manure or compost.

Optimum Temperature/Humidity for Your Bird of Paradise

Indoor temperatures between 65-80 degrees fahrenheit are ideal for a Bird of Paradise. Exposure to cold temperatures in the winter may slow its growth. To mitigate the effect of winter temperatures, these plants should not be positioned near doors or windows where the plant could be exposed to cold drafts.

The Bird of Paradise plant loves humidity! These plants should be occasionally misted with a spray bottle. This can also help remove dust from its leaves. A bowl of water set next to the plant will provide it with humidity while it evaporates.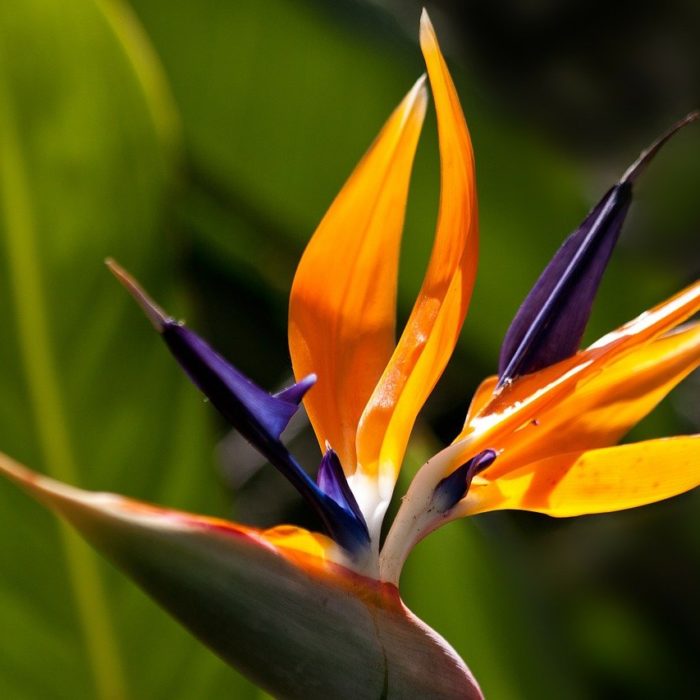 Common Problems with a Bird of Paradise Plant
Why Is Your Bird of Paradise Losing Leaves?

Overwatering is the primary reason for a Bird of Paradise plant losing its leaves. It may also indicate the presence of root rot, so inspection of the roots will help identify the reasons for leaf loss.

Why Does Your Bird of Paradise Have Brown Leaves?

Brown leaves might also be indicative of overwatering. However, if the BOP is already on a regulated watering schedule, it could be that the brown leaves have arisen from the additives present in the tap water used to water the plant. Using distilled or filtered water may help solve this problem.

What Insects Can Affect a Bird of Paradise Plant?

Mealybugs and scale are the most common pests affecting Bird of Paradise plants. Mealybugs appear as white fuzzy spots on the leaves. The scale will show up as hard, brown spots on stems and bottoms of leaves.

Here is a little more about each:

Scale

Scale are small insects that suck the sap out of your houseplant's leaves or stems. Either round or oval in shape, they can come in a variety of colors but are most often brown. While all of them have shells, there are two main varieties, one of which has a harder shell (known as a hard shell) than the other (soft shell). These insects can be found anywhere on a plant and are very difficult to fully remove, though the soft shell scale is easier. You will need to remain very vigilant for a few weeks in order to save your plant.

Mealybugs

With a length of only 1/8 inch, mealybugs are white, soft-bodied insects that enjoy feeding on the photosynthates (plant juices) of your houseplants. As their bodies have a powdery-white substance on their bodies, they are often described as "looking like snow" when you have a larger infestation on your leaves. They will coat the leaves with a sticky substance that is covered by greyish-white bumps that resemble mold. While it does take some work, you can remove mealybugs so long as the issue hasn't become too overwhelming for the plant at the time of treatment.

Is the Bird of Paradise an Invasive Species?

No, the Bird of Paradise plant is not an invasive species.
How to Propagate a Bird of Paradise Plant
Propagating a Bird of Paradise is not difficult and does not require any special tools or material. It is achieved by plant division. Propagating Bird of Paradise cuttings should take place in early spring by severing a piece of rhizome with a sharp, clean knife. Sprinkle some rooting hormone on the open cuts. Each division should have a fan with attached roots. Put each division in a small, clean pot with high-quality planting medium. Although the temptation is to water the new division, it is best to give the cuts time to heal before watering. This should take several days. A regular watering schedule should begin after this time of healing.
How Does Bird of Paradise Spread?
Each Bird of Paradise bloom has a seed pod. These pods dry and crack open, releasing the seeds to nature to be settled in the soil.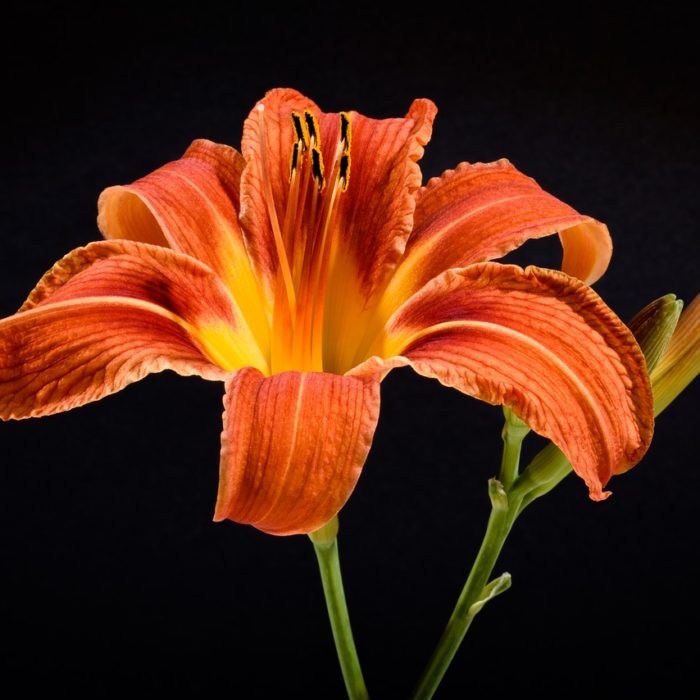 Bird of Paradise Companion Plants
The following are good companion plants for the Bird of Paradise: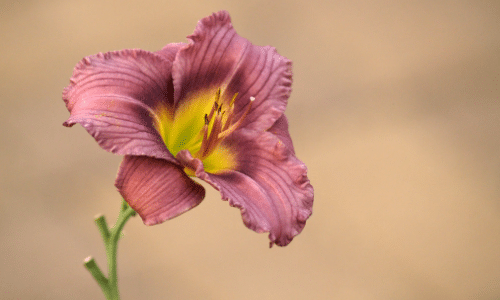 Daylily Overview
Daylilies are known for their lovely blossoms and keen adaptability. They are high-impact perennials that are so easy to grow that you can neglect them from time to time. There are thousands of varieties with slightly different colors and styles so you can choose the ones that look best with your home. Each flower has 3 sepals and 3 petals atop a leafless stem. They also have long, flat leaves that grow directly from the soil.
Kangaroo Paw Overview
Native to Australia, the Kangaroo Paw perennial is tall and straight with unusual spikes of fuzzy flowers in brilliant colors, including red, orange, pink, purple, yellow, and more. They are relatively easy to care for as long as you can give them the humidity they crave. There are many varieties available and the dwarf plants are perfect for containers. The plants are grown from rhizomes and their flowers are shaped like an animal's paw. The plant has medicinal qualities that often benefited aboriginal Australians.
Sago Palm Overview
The Sago Palm has an affinity for tropical surroundings and is, interestingly enough, not actually a palm. In fact, it is one of over 200 types of hardy cycads. The plant has an erect, sturdy trunk that can grow up to 20 feet tall in the right conditions. The leaves of the tree are dark olive in color and can grow between 36 and 48 inches long. If the plant is young, it may appear to have a rosette of leaves coming from a short stem. The Sago Palm is a very popular ornamental plant that is showcased in gardens all over the world.
Society Garlic Overview
Native to South Africa, Society Garlic often exudes a lovely fragrance to the area in which it is planted. Once established the plant will produce its clusters of flowers annually. Flowers grow in tubular shapes and vary in color but are typically lavender or pink. They may be variegated with cream-colored or white lines. The grass-like stems of this hardy plant will grow to about a foot tall and will smell like garlic when crushed. Some people will use this plant as a substitute for garlic.
Plants That Are Similar to Bird of Paradise
Plants that are similar to Bird of Paradise include the following: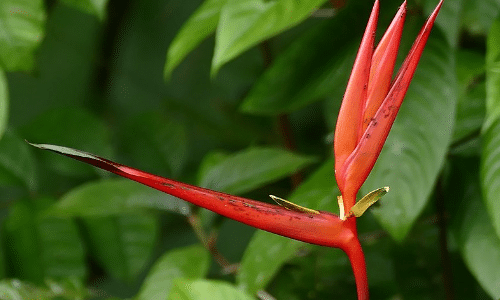 False Bird of Paradise Overview
The False Bird of Paradise, also known as heliconia, is a fast-growing plant that showcases tropical blooms. While it isn't as popular as the Bird of Paradise, they do showcase many stunning colors including white, orange, green, pink, blue, yellow, and red. These flowers may bloom anytime during the spring, summer, or autumn depending on the variety. While the plant prefers indirect light, it can tolerate partial shade. Depending on the variety, it can grow to between 3 to 15 feet tall and will spread to 2 to 6 feet wide.
Towering Traveler's Palm
The towering traveler's palm can grow up to 30 feet and spread to 18 feet when grown in the right conditions. Interestingly enough, despite its name, the tree is not a palm. It is actually closer related to the bird of paradise and the banana tree. The plant got its name because it accumulates water in its leaf bases that have often been used when parched travelers come across them. The leaves of the plant spread out in a fan shape, similar to a mohawk or the tail of a peacock. If you have a large enough house with plenty of natural light, you can grow this tree indoors.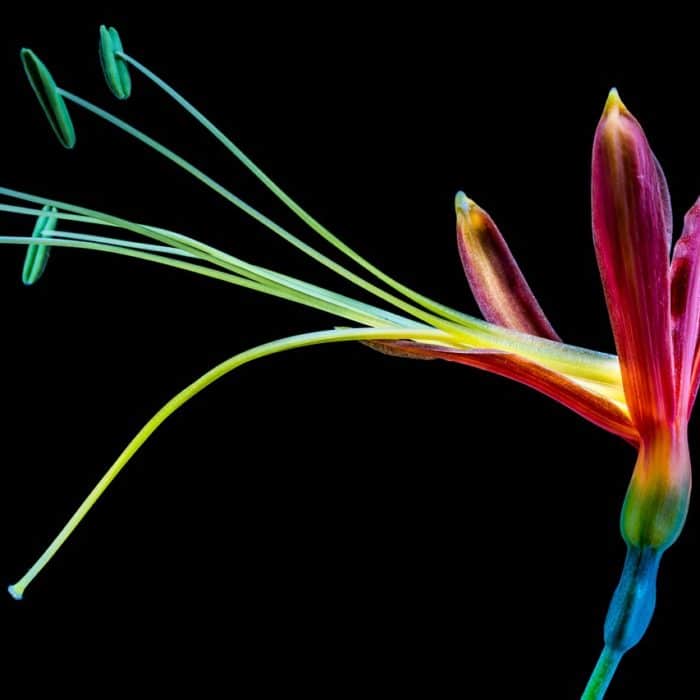 Frequently Asked Questions
How Large Will a Bird of Paradise Grow?

Bird of Paradise plants, depending on the variety, can grow to 20 feet tall! On average, however, these plants are between 5 and 6 feet tall. Because of their height, it is important to place these plants significantly distant from others so as not to limit sunlight.

Is a Bird of Paradise Toxic or Bad for Pets?

Bird of Paradise plants are toxic to cats, dogs, and horses. If there is any suspicion that a pet has eaten part of a Bird of Paradise plant, contact your veterinarian right away.

What Kind of Container Do You Need for Your Bird of Paradise Plant?

The Bird of Paradise plant grows very tall. As a result, the container needs to be heavy and deep, with a broad base for balance of the tall plant. There are self watering types, or those that need to have water introduced.