To properly care for your Christmas cactus, do not add gravel to the bottom of your pot to help with drainage. These can often become clogged and could actually harm your plant faster than you would without the gravel.
If your heart is set on a particular pot with no holes, find one that will fit a second draining pot inside of it. This way, you can easily remove the pot for maintenance and won't cause damage to your plant. If you must have a non-draining pot on its own, take great care to drain all excess water after each watering.
Your Christmas cactus should dry out a bit between waterings (especially when you put it into dormancy), so avoid the self-watering planters.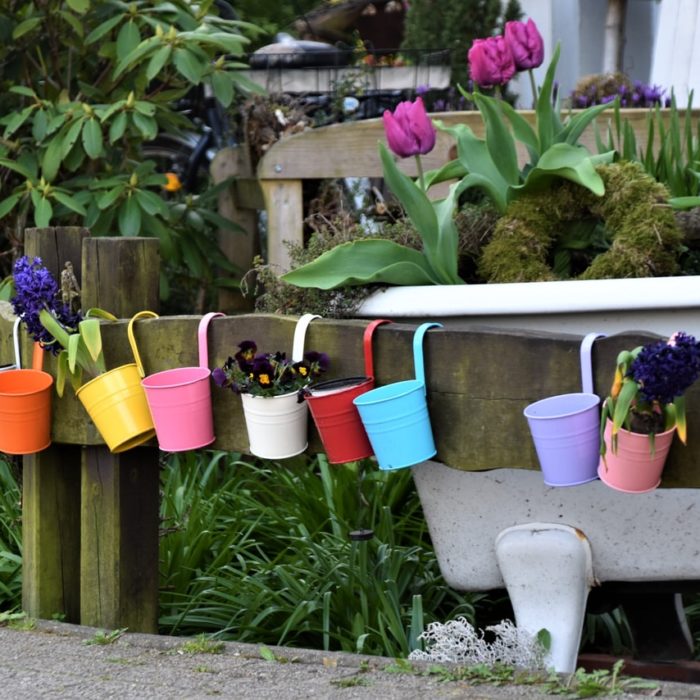 4-Inch Pots for Christmas Cactus
One of the smallest "sizes" of Christmas cactus you can purchase comes in 4-inch (10 cm) pots. As Christmas cactus likes to be snug, they can likely stay in a 4-inch container for a year or two before transferring them to a larger pot. You can also use 4-inch pots when you start propagating new plants, either for yourself or to give away as presents.
Here are three 4-inch containers that would work well with your Christmas cactus: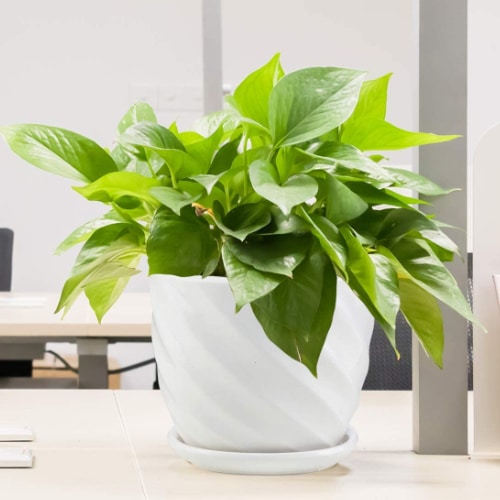 6-Inch Pots for Christmas Cactus
As your Christmas cactus grows, you'll be able to transfer it into a larger (possibly more decorative) planter. Remember to wait until after it blooms to repot and to only go up a size. Drainage will always be absolutely necessary for the health of your Christmas cactus.
Here are three 6-inch containers that would work well with your Christmas cactus: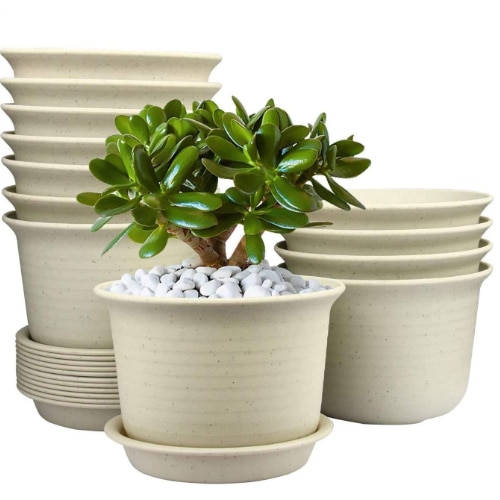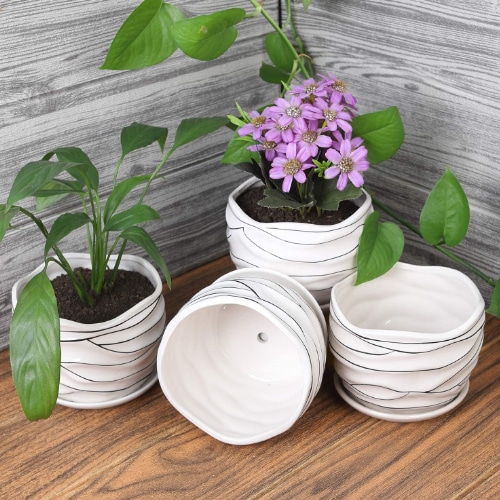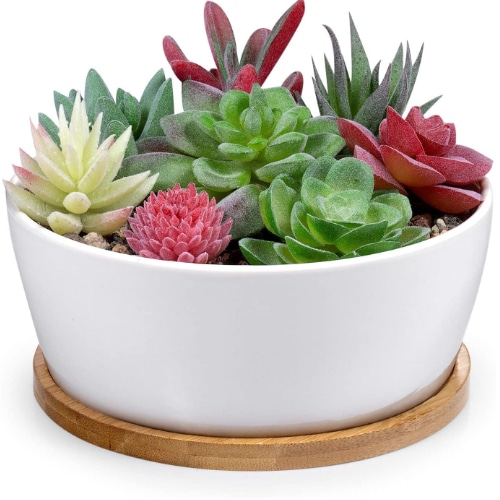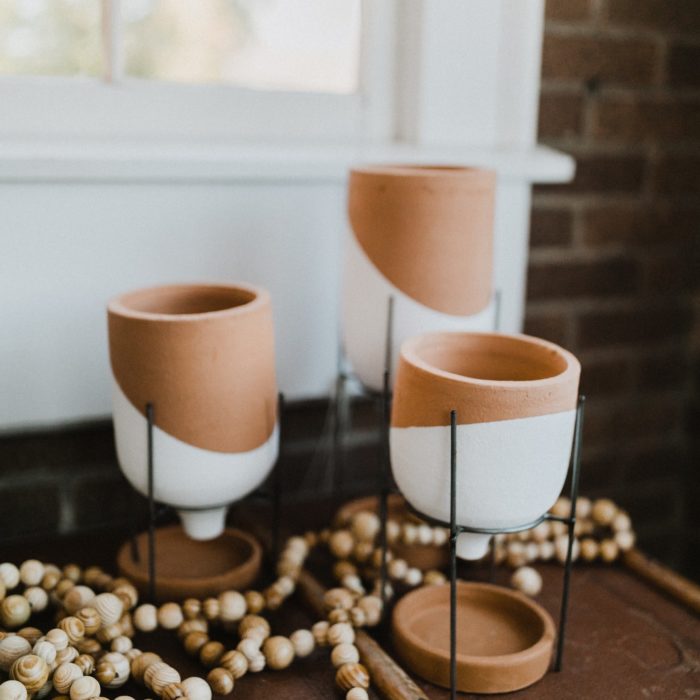 8-Inch Pots for Christmas Cactus
Your Christmas cactus is getting larger and is quite snug. By this time, the stems are probably much longer and you're seeing a lot more blooms than you used to see.
Here are three 8-inch containers that would work well with your Christmas cactus: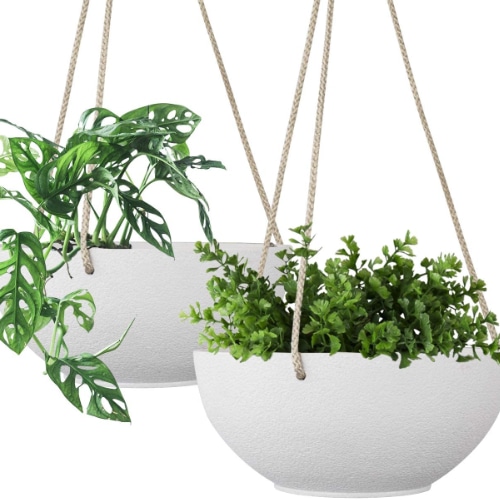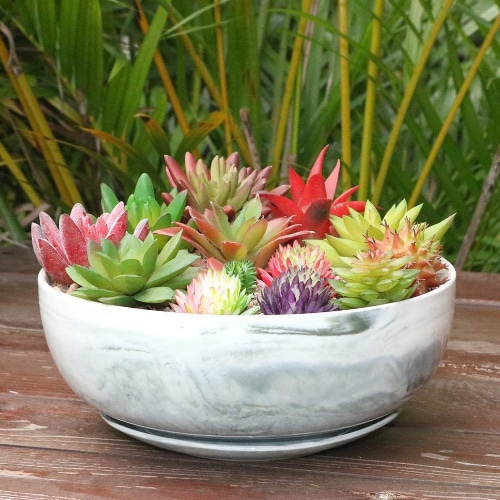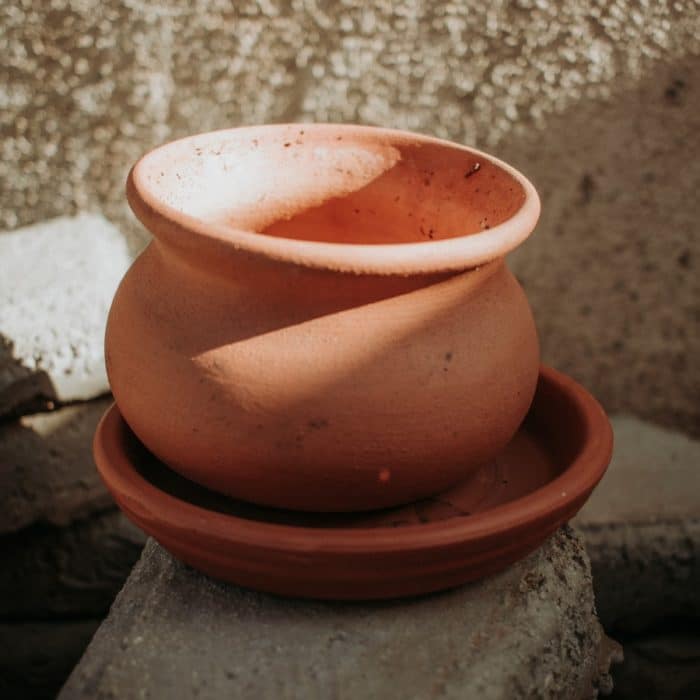 10-Inch Pots for Christmas Cactus
While your Christmas cactus will eventually grow larger and may need to be transferred into a larger pot, it should be able to last for several years in this container. The tighter your roots are together, the more likely your plant will reward you with beautiful flowers.
Here are a few attractive 10-inch pots that would do well with a Christmas cactus: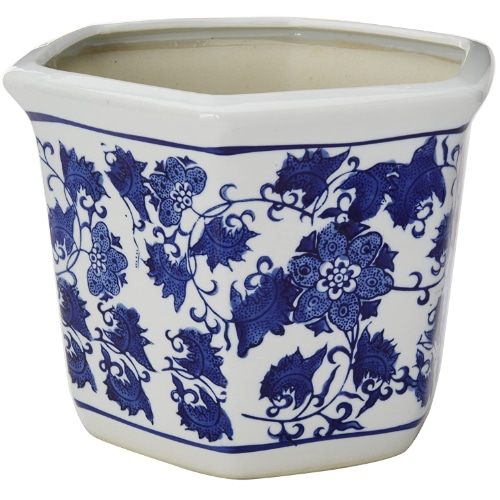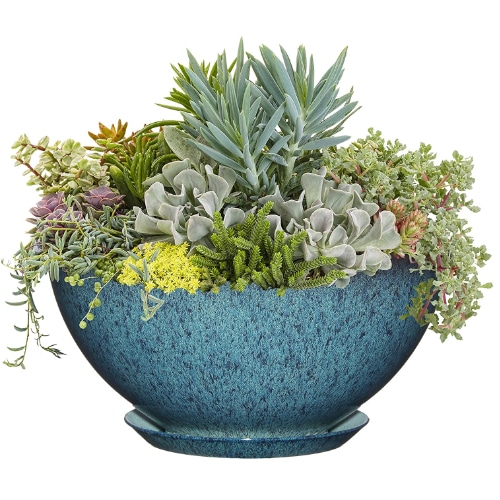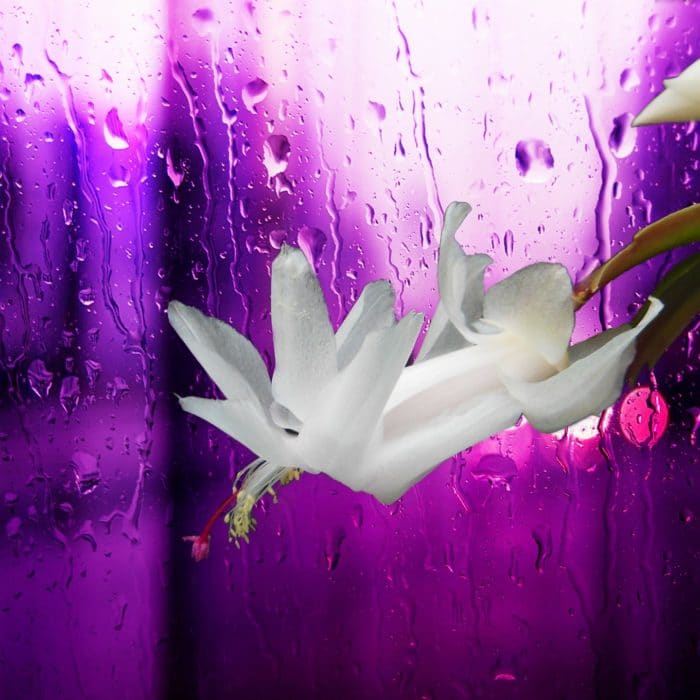 Frequently Asked Questions
When Should You Repot Your Christmas Cactus?
Repot your Christmas cactus in the spring or early summer after all the blooms have gone. You can simultaneously prune it at the same time and propagate the cuttings. Do not repot the plant when it is in bloom as it will disrupt the flowering process.
How Large of a Container Should Be Used When Repotting a Christmas Cactus?
The Christmas cactus likes to have snug roots. Choose a new pot that is 1-2 inches (2.5-5 cm) wider than your current pot. Fill excess space (at the bottom of the pot) with a good cactus/succulent potting mix.